Issue
---
Discrimination Against Religious Public School Teachers in PA
Update: The Religious Garb Bill, Senate Bill 
84, has passed and been signed into law! Teachers in Pennsylvania are now free to wear religious symbols.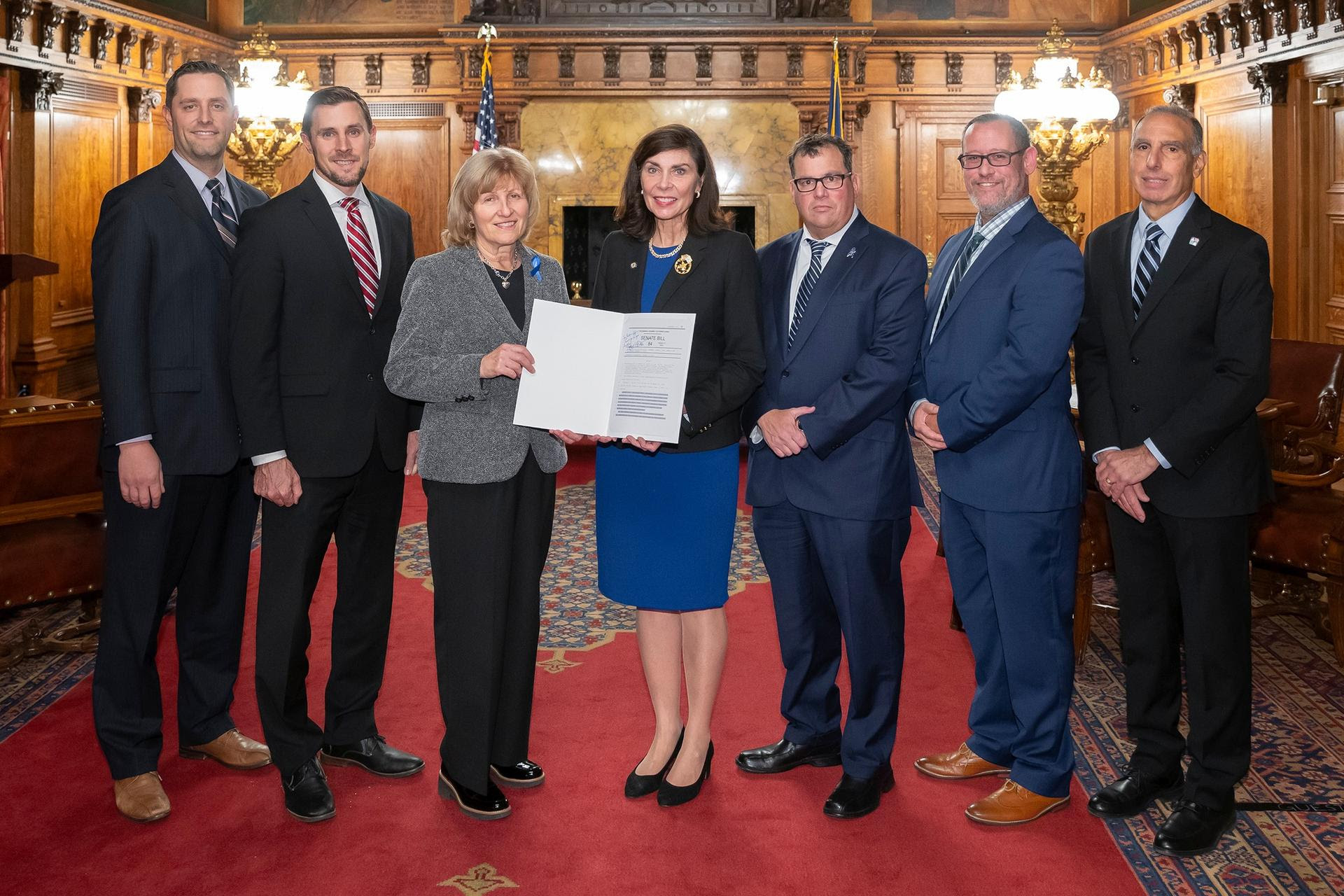 Pictured, L to R: Dan Bartkowiak, Director of Communications at PA Family; Jeremy Samek, Senior Counsel at the Independence Law Center; Sen. Judy Schwank; Sen. Kristin Phillips-Hill; Hank Butler of the Jewish Coalition; Eric Failing of the Pennsylvania Catholic Conference; and Tom Shaheen, Vice President for  Policy at PA Family.
Key Points:
Pennsylvania is the last state in the U.S. with a law that unconstitutionally discriminates against teachers' wearing of any religious garb.
The ban on religious garb for teachers was enacted in order to target Catholic teachers.
Public school teachers wearing religious garb does not violate the Establishment Clause. For example, a Jewish teacher may wear a yamaka, a Catholic nun may wear a habit, a Christian teacher may wear a cross, and a Sikh teacher may wear a dastaar.
The current Pennsylvania law is both unconstitutional and constitutes illegal religious discrimination by allowing teachers to wear all manner of secular symbols while banning the wearing of religious garb or symbolism.
S.B.84 would repeal this law and protect religious teachers in Pennsylvania schools.
The Issue 
Pennsylvania law bans teachers, on penalty of a one year suspension for a first violation and firing for a second offense, from wearing any type of religious garb, mark, emblem or insignia indicating a teacher is a member of any religion.
The current law states:
Religious Garb, Insignia, etc., Prohibited; Penalty
(a) That no teacher in any public school shall wear in said school or while engaged in the performance of his duty as such teacher any dress, mark, emblem or insignia indicating the fact that such teacher is a member or adherent of any religious order, sect or denomination.
(b) Any teacher employed in any of the public schools of this Commonwealth, who violates the provisions of this section, shall be suspended from employment in such school for the term of one year, and in case of a second offense by the same teacher he shall be permanently disqualified from teaching in said school….
Pennsylvania is the very last state in our country to still have one of these antiquated prohibitions, which were promoted by the Ku Klux Klan due to its anti-Catholic sentiments. It's long overdue for Pennsylvania to remove this archaic, discriminatory, and anti-religious law from our Public School Code in order to protect religious teachers from unjust discrimination.
In 1908, a Mennonite teacher was fired from her public school job for wearing a head covering, and the Pennsylvania state court upheld the law. But in 2003, after a public school suspended an instructional assistant for wearing a cross necklace, Judge Arthur Schwab ruled in Nichol v. Arin Intermediate Unit 28 that the statute did not apply to the instructional assistant because she was employed by an intermediate unit rather than the school itself, and as such was not a teacher as defined in the statute. However, the ruling indicated the statute was likely unconstitutional if applied to teachers.
The Solution
Though some schools have stopped enforcing this law, the legislature should act to remove this law to prevent situations where a religious teacher chooses to avoid the teaching profession because of the existence of this law, to avoid situations where a current religious teacher's rights are chilled, and to avoid situations where a school attempts to enforce this discriminatory and unconstitutional law, resulting in liability for the government. 
S.B.84 would repeal this law and protect religious teachers in Pennsylvania schools. According to a memo from the Prime Sponsor, Senator Phillips-Hill (R-York), "The senators' proposal would eliminate a section from the state's Education Code that prohibits a teacher from wearing any dress, mark emblem, or insignia indicative of his or her faith or denomination."
"A teacher should not be worried about his or her job for simply wearing a cross on a necklace. Our First Amendment rights do not end simply because a teacher walks into a classroom," Phillips-Hill said. "The Senate Education committee took an important step to protect our First Amendment rights to freedom of speech and freedom of religious expression."
S.B.84 passed out of the Republican controlled Pennsylvania Senate in a unanimous vote, but has not been voted on by the Pa. House of Representatives.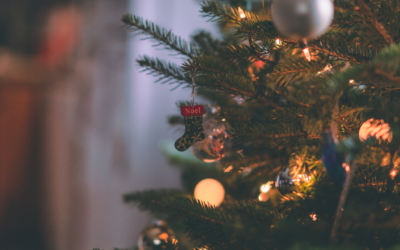 As we excitedly anticipate Thanksgiving and Christmas, you may wonder if your children will be limited in celebrating because of their religious beliefs. Unfortunately, some schools view children entering their gates as children entering their kingdom, a kingdom where...
read more

Analysis of Bostock Ruling
Conversation with Carl Trueman and Andrew Walker
Protecting Privacy and Religious Freedom – An American Ideal