National attention focusing on this meteoric rise of taxpayer-funding on these procedures for minor children.
(HARRISBURG, PA) A new report details how Pennsylvania taxpayers have been forced to cover "sex reassignment" surgeries and related services, to the tune of over $16.7 million since Governor Tom Wolf took office in 2015.
"This level of state-endorsed harm upon children is reprehensible," stated Alexis Sneller with the Pennsylvania Family Institute. "While we knew the Wolf administration was funding services related to these irreversible procedures on minors, now seeing the exact numbers — millions spent towards these detrimental acts — is still shocking."
Through a Right-To-Know request submitted by the Pennsylvania Family Institute, the Pennsylvania Department of Human Services revealed that to date, since 2015, over $16.7 million in tax dollars has been used from Pennsylvania Medical Assistance "on sex reassignment and transition related services and drugs for service."
What is equally alarming is the rise in spending. In 2015, the amount spent on children's "sex reassignment" surgeries and related services totaled $78,000. Just two years later, it totaled over $1 million. In 2021, the total jumped to nearly $4 million.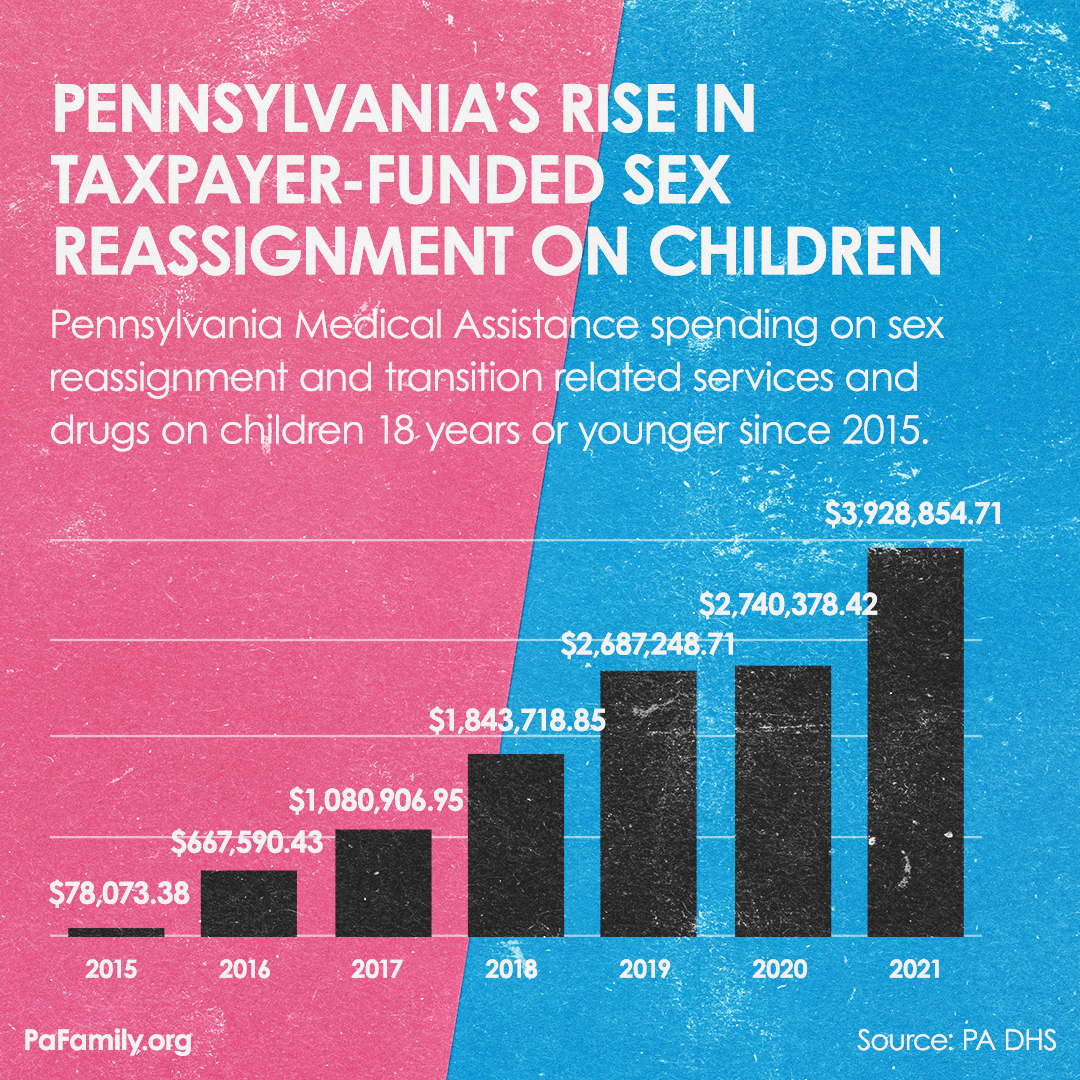 Table 1: Pennsylvania Medical Assistance spending on sex reassignment and transition related services and drugs for service, yearly (Source: PA DHS)
2015: $78,073.38
2016: $667,590.43
2017: $1,080,906.95
2018: $1,843,718.85
2019: $2,687,248.71
2020: $2,740,378.42
2021: $3,928,854.71
2022: $3,708,281.27*
* Calendar year 2022 is incomplete.
Included in these totals are expenditures from the Children's Health Insurance Program (CHIP), along with Fee-For-Service (FFS) paid claims, and both physical and behavioral health paid encounters through HealthChoices.
"From 2015 to 2021, Pennsylvania saw a nearly 5000% increase in spending on "gender-affirming" care for minors under 18," reported Christina Buttons with the Daily Wire. "None of these U.S.-based organizations that endorse "gender-affirming" care have done systematic reviews of the evidence, while arguably more leftist European countries like Sweden, Finland, and England have. After reviewing the evidence for the use of puberty blockers and cross-sex hormones in treating pediatric gender dysphoria, health authorities in all three countries have decided to abandon the "gender-affirming" model, finding the costs outweigh the benefits."
Questions remain as to who are the major recipients of all this taxpayer funding. A major recipient is likely Children's Hospital of Philadelphia (CHOP) Gender Clinic. Co-founder, Nadia Dowshen, told the Pennsylvania House Health Committee that they receive referrals from foster care and homeless youth shelters, all being minors covered under Pennsylvania Medical Assistance.
Dowshen thanked Dr. Rachel Levine, former Pennsylvania Secretary of Health and Pennsylvania Physician General, for the "amazing work to make sure young people have coverage of these medications" in light of how expensive the sterilizing cross-sex hormones can be for patients.
"Transing" children can be a big moneymaker for hospitals. In a recently released 2018 recording of a lecture by Dr. Shayne Taylor, from the Vanderbilt Clinic for Transgender Health in Tennessee, he states: "These surgeries make a lot of money. So female-to-male chest reconstruction can bring in $40,000. A patient just on routine hormone treatment who I'm only seeing a few times a year can bring in several thousand dollars… It actually makes money for the hospital."
"When Gov. Wolf took office, he unilaterally changed state policy to cover things like double mastectomies to remove healthy breasts from minor girls and irreversible experimental hormones for children," said Emily Kreps with PA Family Institute. "The same drugs used to chemically castrate convicted sex offenders are being funded by tax dollars for minors. This type of "care" is happening right now at major institutions like CHOP, Penn State Health and UPMC Children's Hospital of Pittsburgh — especially to children in foster care."
The "transgender industry" seems to be driven equally by monetary profit and the radical gender ideology that makes it possible. It's an industry that is set to raise more profits from harming more children. And now we know over $16 million of our tax money has gone to help fund it.