Today was the first step in seeing protections for children diagnosed with Down syndrome become law in Pennsylvania. The Down Syndrome Protection Act, House Bill 321, passed out of the PA House Health Committee and now moves on to the full State House of Representatives.
Here's the roll call (15-9):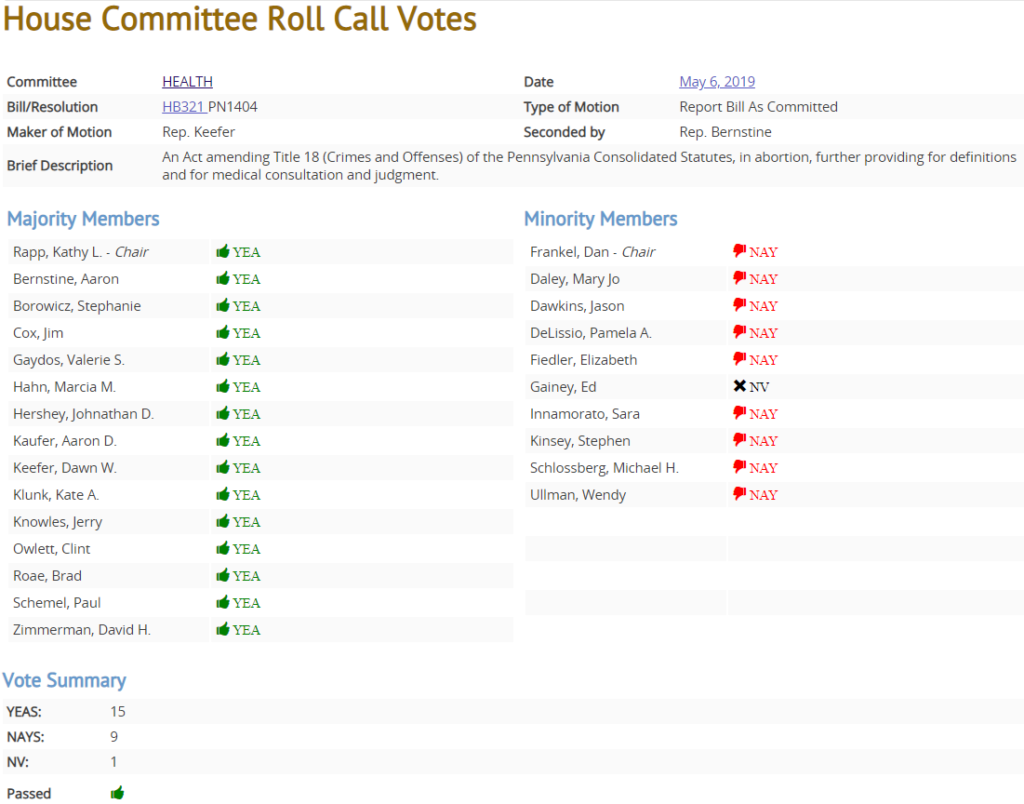 Please contact your State Representative and State Senator today to support the Down Syndrome Protection Act. To easily send them an email: pafamily.org/protect.