As Planned Parenthood stumps for pro-abortion politicians in Pennsylvania and attempts to meet their abortion quotas for the year, they now must find a new home for one of their facilities.
The Kirby Health Center has informed their tenant, Planned Parenthood Wilkes-Barre, that their lease will not be renewed at the end of the year. No direct reason was given to Planned Parenthood for this decision.
Planned Parenthood Wilkes-Barre, open four days a week, is a "feeder clinic" – aborting babies via morning-after pills while making referrals to other facilities for other methods of abortions. Planned Parenthood runs 14 feeder clinics along with 10 full abortion sites in Pennsylvania.
Planned Parenthood, the largest abortion enterprise in the state, has proven their model is centered on abortion services by closing eleven of their "feeder clinics" since 2013. One surgical abortion site has also closed during that span – their former Easton location, which performed the least number of abortions for their Pennsylvania sites.
As a result, Planned Parenthood in Pennsylvania is seeing fewer patients and have declining overall services yet their abortion totals remain steady, continuing to cover half of all abortions in the state.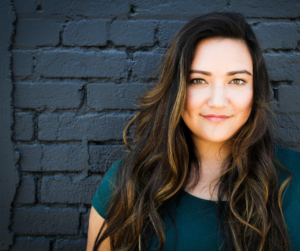 Planned Parenthood and their limited services, centered on abortion, continue to receive taxpayer funding on par with Federally Qualified Health Centers (FQHCs) that provide comprehensive health care services without the conflicting interest of direct profit from abortion. There are over ten times as many FQHCs in Pennsylvania than Planned Parenthoods. In 2015, FQHCs provided over 800,000 patients (a 2% increase from 2014) with over 11,000 prenatal services, nearly 50,000 pap tests and over 25,000 mammograms. These FQHCs also do not directly profit from abortion since they performed zero abortions.
In the same year, Planned Parenthood saw 95,614 patients (a 3% decrease), gave zero prenatal services and zero mammograms while seeing a 24% decrease in pap tests administered; all while profiting from over 17,000 abortions.
Planned Parenthood is a political operation, reportedly spending a whopping $2.5 million on the 2018 elections in Pennsylvania. They also continue to receive millions from Pennsylvania taxpayers every year that helps maintain their status as the largest abortion provider in the Commonwealth.