Pennsylvania's 2017-2018 legislative session has come to a close. Here are three notes on legislative items we were following:
Pennsylvania becomes a Safe Harbor State.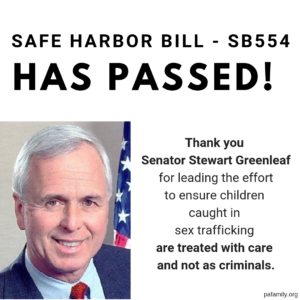 Senate Bill 554 passed unanimously and will now provide specialized services to victims of sex trafficking under the age of 18 instead of potential criminal charges.
This would include safe housing, access to education, employment and life-skills training as well as counseling and treatment services. SB 554 was signed on October 24th and will now take effect at the end of December.
Pennsylvania now becomes the 24th state to pass this Safe Harbor legislation.
No movement on threatening "Bathroom Bills."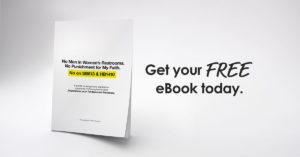 Senate Bill 613 and House Bill 1410 would make harmful changes to our state law covering public accommodations, housing and employment by creating special statuses for "sexual orientation" and "gender identity." These proposed bills are what result in someone like Jack Phillips, owner of Masterpiece Cakeshop in Colorado, being targeted for his faith. It also leads to sex-specific restrooms and locker rooms being forced open to members of the opposite biological sex. No movement was made by elected officials on these proposed bills but they will assuredly be brought up again next year. To better understand the harmful impacts of this proposed legislation, download our e-Book for free.
No vote by PA Senate on Down Syndrome Protection Act.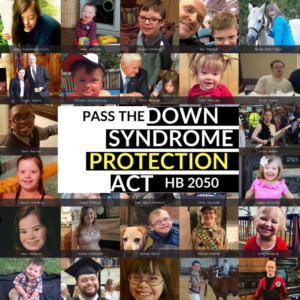 House Bill 2050 – the Down Syndrome Protection Act – would have prohibited an abortion solely based on a diagnosis of possible Down syndrome. This bill had already passed the PA House with by a bipartisan vote, more than the two-thirds majority needed to override a promised veto from Governor Tom Wolf, an outspoken advocate of abortion-on-demand. However, the PA Senate failed to bring it up for a vote. Support for this legislation continues to grow and it will be legislation brought up next session. More: pafamily.org/2018/10/missed
###
A new two-year legislative session begins this January. Pennsylvania Family Council will continue to keep watch in Harrisburg on proposed legislation that impacts your family. For email alerts on upcoming legislative items, sign up at pafamily.org/email.