This week, Pennsylvania took the first step in the effort to help empower more parents in making the best education choice possible for their children.
On Tuesday, May 22, Senate Bill 2 (SB2) passed the State Senate Education Committee with a 7-5 vote. Here's the roll call: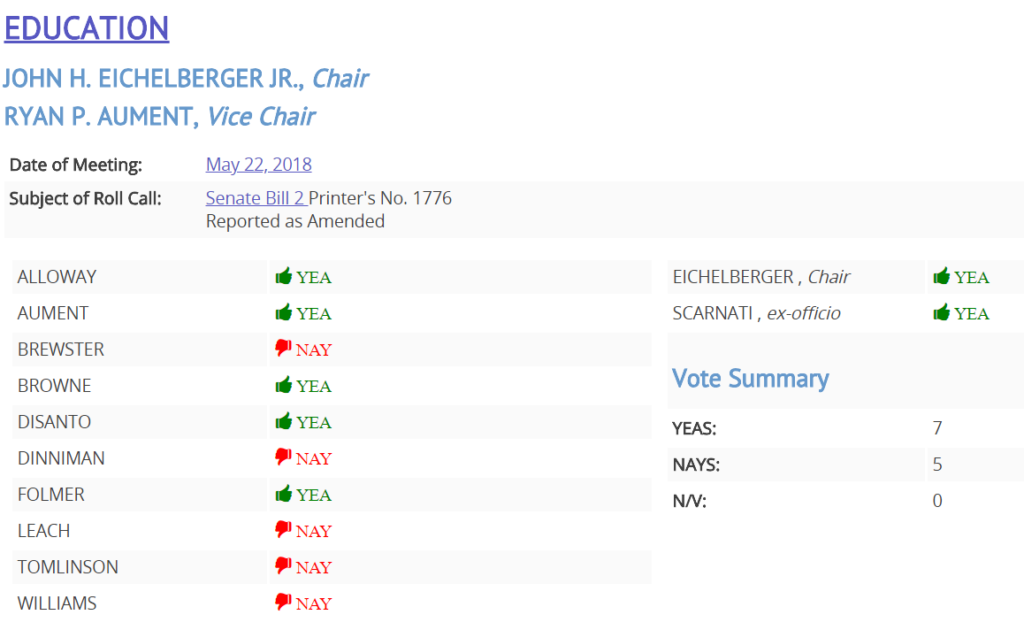 TAKE ACTION
Contact your State Senator and ask for their support of Senate Bill 2. To contact by email, click here to use our Citizen Action Center.
Bill Summary
Senate Bill 2, led by State Senator John DiSanto, would help use a child's current education funding more efficiently and directly help families in failing schools. Senate Bill 2 would create Education Savings Accounts (ESAs) that parents can use to cover their child's education expenses. Whether it be private school tuition, tutoring or special needs education, an ESA would help more families set their child up for success with a better education option.
For the 2017-2018 school year, there are 388 schools in Pennsylvania – covering 44 counties in 93 school districts – that are severely failing (in the bottom 15% for performance according to Pennsylvania Department of Education).
While there are some programs available like the Education Improvement Tax Credit (EITC) and Opportunity Scholarship Tax Credit (OSTC) – of which we operate our Family Choice Scholarship Program – for many families this is still not enough to make possible a better education option.
If we are going to see education improve in Pennsylvania, it's going to be because we reached back to the basics: empowering parents to make the best choice possible and giving students the environment they need to excel. One solution is by passing Senate Bill 2.