While it is unfortunate that Governor Wolf vetoed Senate Bill 3, which would have finally ended late-term abortion throughout Pennsylvania, we have another opportunity TODAY to make this happen not only in our state but throughout the nation.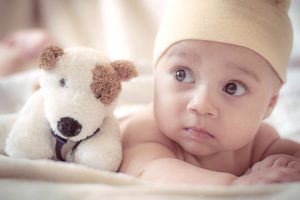 The U.S. Senate is expected to vote this evening on the Pain Capable Unborn Child Protection Act – or Micah's Law – which would end all abortions after the first five months of pregnancy (20 weeks). The law is named after Micah Pickering who was born premature at just 20 weeks. He's now a healthy 5-year-old thanks to modern medicine that is saving premature babies at record rates – including the majority of babies born at 24 weeks or more.
After already passing the U.S. House of Representatives, we need to urge our U.S. Senators Bob Casey and Pat Toomey to pass Micah's law today.
To email, use our Citizen Action Center to automatically message both Senators: tinyurl.com/EndLateTermAbortion
To call, here are their phone numbers:
U.S. Senator Bob Casey
Phone (D.C. office): (202) 224-6324
Toll Free: (866) 802-2833
U.S. Senator Pat Toomey
Phone (D.C. office):  (202) 224-4254
---
---
Sunday, February 11th | 7pm | Lancaster
Together for Pennsylvania: An Evening with Candidates for Governor