How would you feel if you walked into a locker room to use the showers and there was someone of the opposite biological sex just standing there watching?
One woman had this experience and is speaking out for her rights to be respected:
Family Policy Alliance – our partner organization – has launch the "Ask Me First" campaign to draw attention to the stories of women and children who have been victimized by the push to open women's facilities to men. It allows those who have experienced it first hand to have their story heard and validated.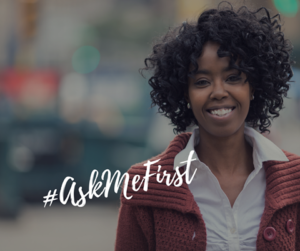 "We are moms, daughters, students, athletes, survivors and businesswomen who believe our voices matter."
Recently, a group of families in Minnesota brought a lawsuit against their public high school because school officials turned a blind eye on their daughters who were harassed by a biological male in their bathrooms, locker rooms and changing areas. The school had changed its policy to allow a biological boy who identifies as a girl to use the girls-only facilities.
This is exactly the threat being posed in Pennsylvania by Governor Wolf's Bathroom Bills – a collection of SB1306, SB1307 and SB1316 along with SB974 and HB1510. These bills would add the special statuses of "sexual orientation" and "gender identity" into law that, just as we've seen in other states, would create numerous problems such as forcing all schools and businesses to open sex-specific bathrooms and shower facility to the opposite biological sex.
One part of Governor Wolf's Bathroom Bills passed committee on June 22 (SB1307). The rest remain in committee with no votes scheduled thus far – but the pressure from outproponents has already begun ahead of this Fall's legislative session.