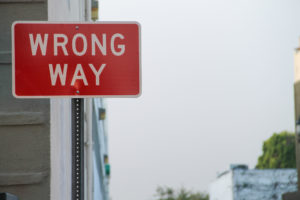 Why is the abortion industry the only one fighting against basic safety standards?
Every major abortion provider in Pennsylvania – including the state's largest abortion business, Planned Parenthood – made their complaints known to the U.S. Supreme Court in a brief about the Texas law on basic abortion standards. Especially coming from Pennsylvania, it absurd for anyone to claim that making abortion facilities follow the same rules as every other surgical facility does not protect women's health and safety.
But in entertaining their rationale for their absurdity, their evidence had multiple fallacies:
They specifically complain about safety regulations by using PA data from 2000-2011 to show abortion facilities closing. Yet the PA law that brought up the level of safety in abortion facilities to that of every other surgical facility did not take effect until June 2012. And if you compare the number of abortion facilities in 2010 – which according to the PA Department of Health was 22 non-hospital facilities – included Gosnell's and two facilities linked to the infamous Steven Brigham (subtract those three and there's 19 total in 2010) – and compare to the latest state data, which is 2014 when there were 19 non-hospital facilities – and it flies in the face of what current abortion providers are trying to disprove.
The brief uses pro-abortion sources to make false data claims. For instance, they reference numbers from the Guttmacher Institute, a group rooted in Planned Parenthood, to say Pennsylvania had over 46,670 abortions in 2008. The PA Department of Health shows total abortions that year were 38,807.
They went on to falsely claim abortion providers did not need this additional law, which mandated inspections, because "annual inspections are not an issue with them" since most are already inspected by the National Abortion Federation (NAF). They failed to mention that NAF inspected Gosnell's clinic in December 2009 and never reported to authorities any of the illegal activities they witnessed.
They also failed to mention that in August 2015 the two largest Planned Parenthood abortion facilities failed inspection because they were storing aborted babies in a janitor's closet and were using unsterilized surgical equipment.
The brief makes numerous references to a report from the Grand Jury that investigated Kermit Gosnell, but they choose to ignore the Grand Jury's explicit recommendation for the need to regulate abortion clinics as ambulatory surgical facilities.
Finally, it includes the shocking quote: "when abortion is regulated so excessively….the environment is ripe for a provider like Gosnell…" Making abortion clinics follow the same rules as everybody else has created a common-sense environment in Pennsylvania for women's health and safety. The environment abortion providers are clamoring for places profit over women's safety and would allow someone like Steven Brigham to offer sub-standard practices.
All surgeries performed in outpatient facilities in Pennsylvania – whether it's cataract surgery, a colonoscopy or now a surgical abortion – are held to the same health and safety standards like linens cleaned, equipment sterilized, hallways wide enough for emergency equipment and being subject to inspections, both announced and unannounced.
Kelsey Hazzard recently took a tour of an empty ambulatory surgical facility in Florida; which when finished will be a location offering basic eye care and surgical procedures:
[R]isk-wise, eye surgery compares favorably to abortion. Not once did our tour guide complain that the regulatory standards were too stringent. Fundraising is part of her job description, but apparently it didn't occur to her to motivate us as potential donors by framing ambulatory surgical center regulations as part of a war on kids with eye cancer. She and everyone else we encountered were very proud of the facility (as they absolutely should be) and eager to give Bascom Palmer's patients the best possible care.
Even if various abortion providers are more about profit than safety, the duty of our government is to protect its citizens. Women deserve the highest health and safety standards. Abortion should be treated no less.