Edibles & Advertising: Kushy Punch
Kushy Punch is "California's best selling cannabis-infused gummies!" Also marketed heavily in Michigan.

This is their advertising, found on billboards and social media, with messages like, "Follow us on Snapchat Kushy Punch MI for contests, giveaways and much more!" (Source: Kushy Punch MI)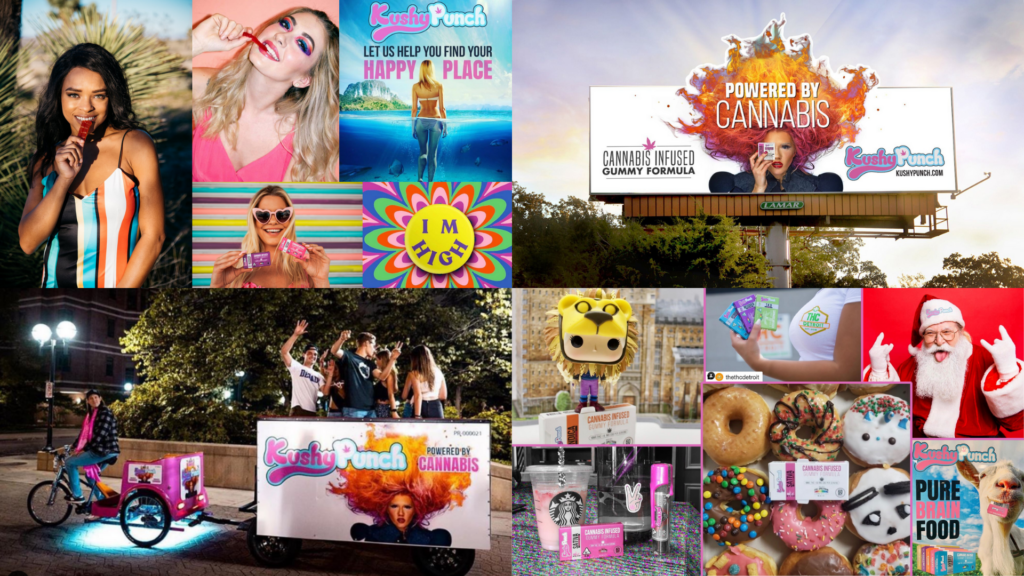 "One in three youth in states with legal recreational marijuana engage with marijuana brands on social media," says the Cannabis Advertising and Social Media study (CASM), based at the University of Wisconsin School of Medicine and Public Health. "[A]dolescents who liked or followed marijuana marketing on social media were five times more likely to have used marijuana over the past year compared to those who did not, and adolescents who reported a favorite brand were eight times more likely."
Kushy Punch products include portable and disposable vape pens as well as pure THC oil, which can have THC levels of 80-90% THC (the active component of marijuana that gives the high). Their concentrated oil comes in flavors like Strawberry Cough, Pineapple Express, Mango Dream, and Sour Tangie.
More Products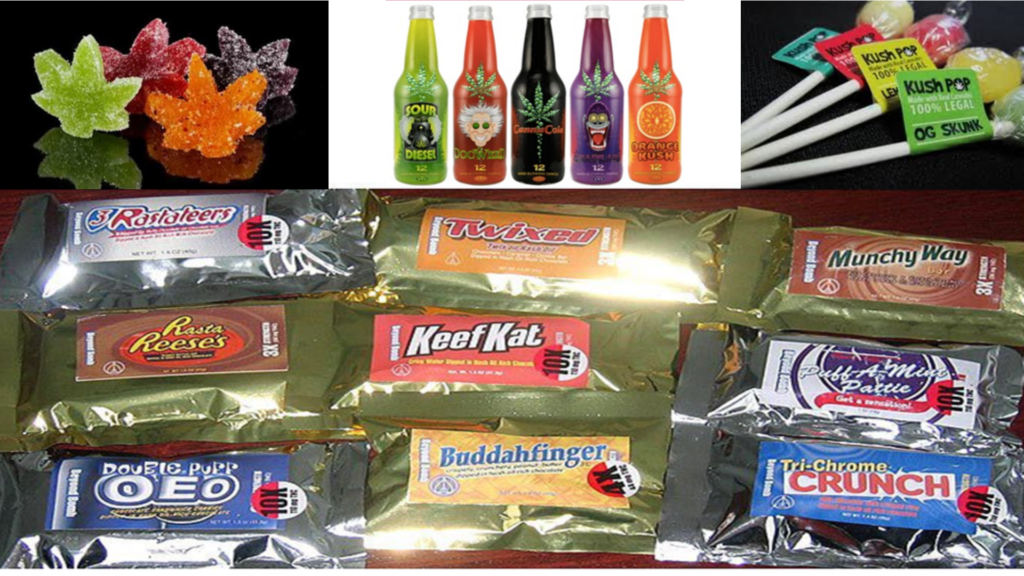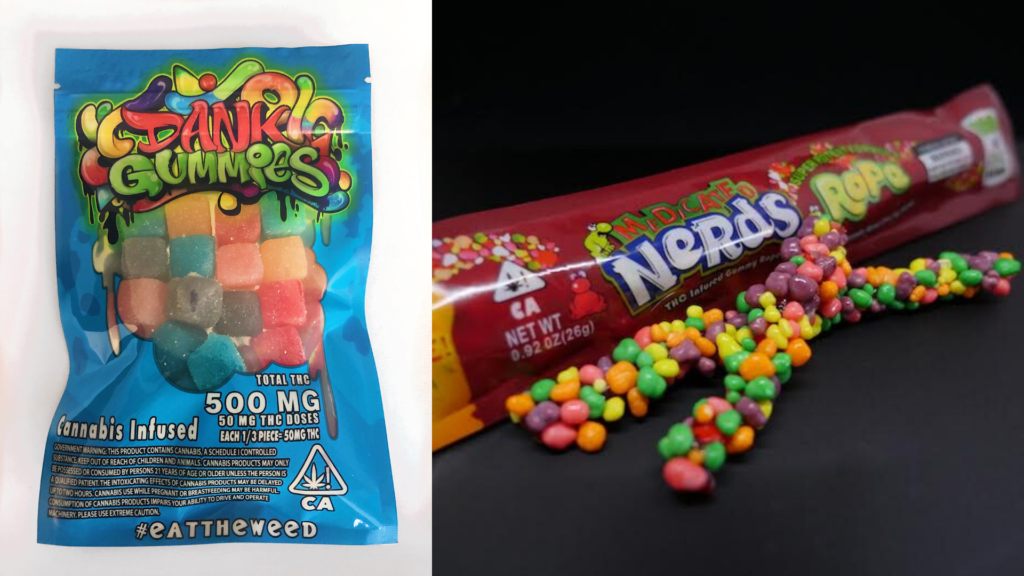 Dank Gummies, 500 MG – #EatTheWeed (Source: Kwik Cannabis)
Nerds Rope, 500 MG (Source: Tops Cannabis)
Photos
Photos of various marijuana products can be found at THCphotos.org.
In the News
Cookies Official Strain Lineup Comes to Colorado Dispensaries, Westword, May 6, 2020
"…Veritas will cultivate classic Cookies strains like Gary Payton (a popular Girl Scout Cookies phenotype) and Georgia Pie, as well as newer varieties such as Pancakes, with Cookies packaging and branding front and center."