A dangerous proposal exists in Pennsylvania that presents possibly the greatest threat to our religious freedom in recent memory.
If Pennsylvania adds special statuses for "sexual orientation" or "gender identity" to its discrimination law (often called a proposed SOGI law), churches could be forced to rent their fellowship hall for same-sex wedding receptions. Private schools could be forced to open girls restrooms and locker room facilities to biologically-male students. Not only that, but Catholic schools could be forced to hire and retain teachers that reject the school's religious teaching on marriage.
THERE ARE THINGS that can be done proactively to help stop these implications:
First

, you must get involved in stopping any SOGI law in Pennsylvania.
Individuals, churches, and ministries must make their voices heard to their friends and elected leaders.
Second

, help your church, school or ministry take steps to protect your exercise of religious freedom
Understand the problem: What your church needs to know – and do – about the Court's marriage ruling (Erik Stanley).
Download and review the ADF Legal Guide: Protecting Churches, Christian Schools, and Ministries.
Gather your governing documents and policies:

Statement of Faith
Religious Employment Criteria
Facilities Use Policy
Formal Membership Policy
Marriage Policy
Medical/Pharmaceutical Plans

Update, Amend and Adopt your documents to ensure the documents and written policies express your beliefs consistently.
Ensure consistent application and enforcement of your policies to avoid any accusation of double standards.
Additional Resources for Churches: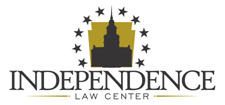 *** To implement any of these protections, we invite you to contact our legal team at the Independence Law Center who welcome guiding you, free of charge, through what protections may be needed for your unique circumstances. Phone: 717-657-4990 or fill out an online form here.