Talk about empowering women! "A mother can have her baby and her dreams too" – this is one of the many signs I saw at the 2023 March for Life in Washington, D.C.. The March for Life started 50 years ago after Roe was first decided. The decision has resulted in the death of over 60 million children, a number so numbingly large, it is hard to grasp.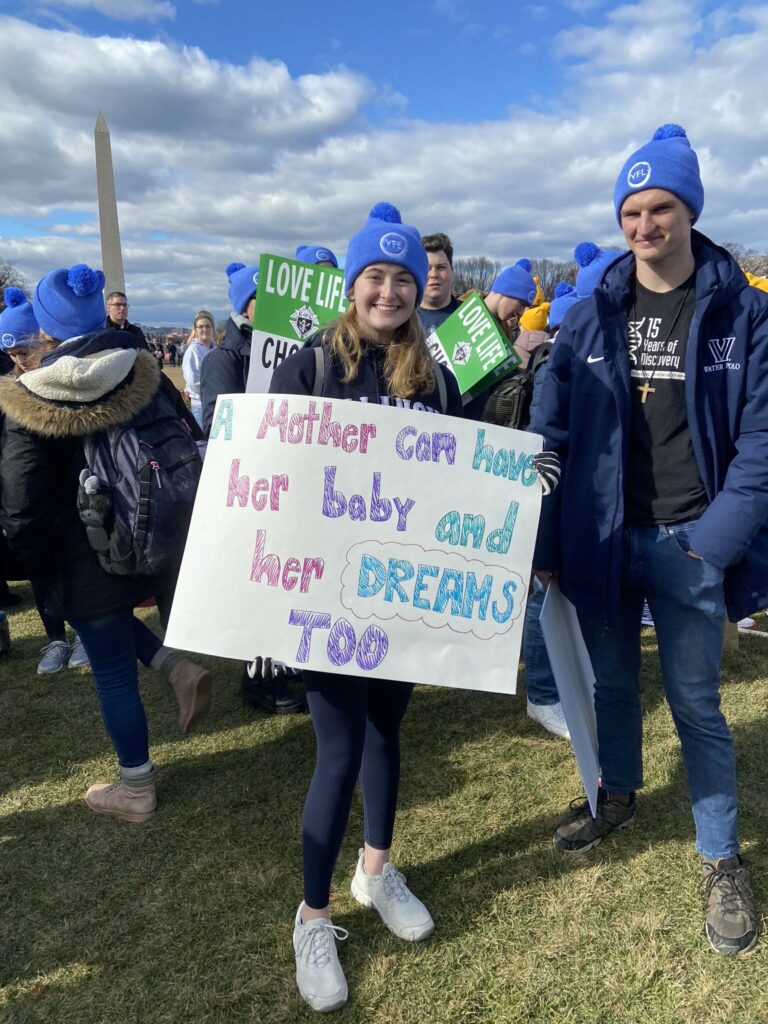 But 50 years later, and with 50 years of hard work and countless prayers, Roe has been overturned! This year, instead of ending before the US Supreme Court building, the march route took us in front of the US Capitol building – reminding us that the fight for life is now before our state legislatures.
Here in Pennsylvania, even post-Roe, abortion is legal through almost six full months of pregnancy, when a baby can begin to react to external light and is viable outside the womb. Most people would be appalled if they knew the truth about fetal development and our state laws. 
But most people are also inundated with lies from the multi-million dollar abortion industry, one of the chief being that women need abortion in order to thrive and succeed. But as a friendly marcher reminded us all with her sign: "A mother can have her baby and her dreams too." Women are capable of so much more than the abortion industry would like to believe. But that's because their primary concern is over how much they can fatten their pockets through exploiting women and killing unborn children.
That's also why events like the March for Life are so important. It's a chance for the pro-life community to gather, to encourage one another, and to renew our mutual commitment to loving women and their children. Which brings me to my personal favorite sign at the March, courtesy of Live Action, which reads "Love Them Both." It's a beautiful reminder of why we march. It also is personally meaningful to me – my mom's own experience with the pain of abortion and lies from the industry is what kindled my passion for this cause.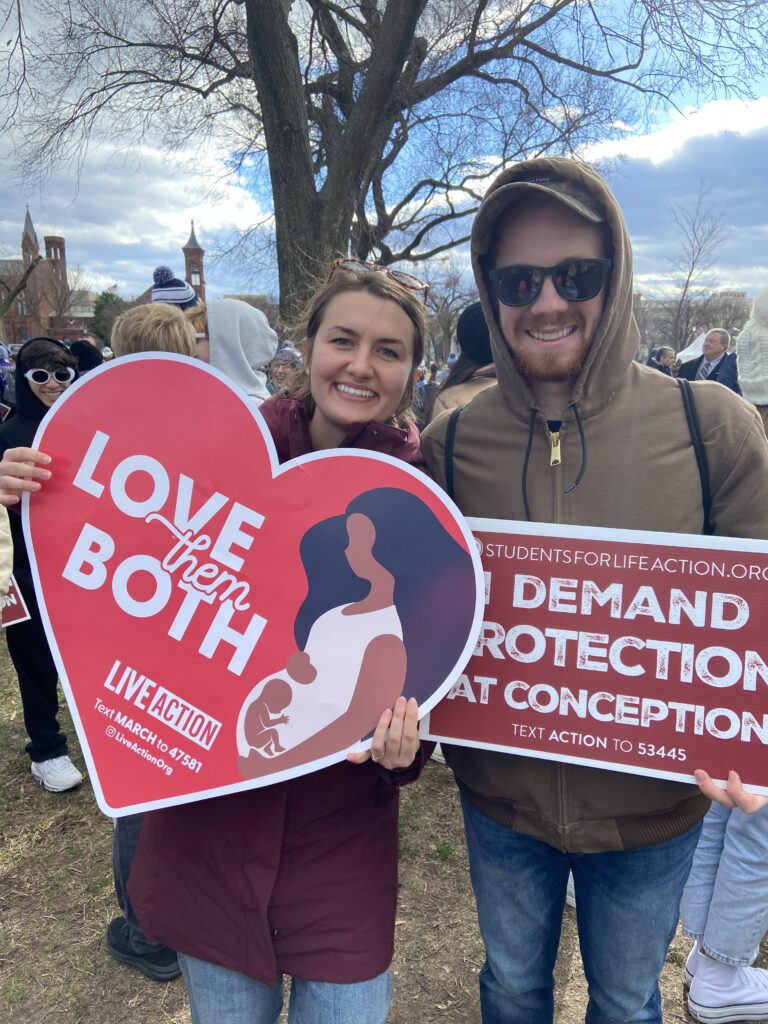 Whether you've been fervently pro-life for the last 50+ years or are kinda curious what this whole movement is about, I want to see you at the next March for Life! You don't have to wait until next January either – we're partnering with the national March for Life organization to host the third annual Pennsylvania March for Life here at our own Capitol in Harrisburg on October 16th.
Thanks for reading! Please enjoy a few of the wonderful signs at the March for Life: