Girls at the Hempfield School District in Lancaster County, PA can now participate in sports with confidence thanks to the school board instituting a policy clearly stating that athletics will be separated based on sex.
School districts and colleges in Pennsylvania have separated sports based on sex for well over fifty years without need for written policies, but in the past few years some have started to reverse those longstanding practices, which has resulted in males playing on women's teams and even winning women's national championships as we saw just this year at UPenn.  Hempfield is the first school district in Pennsylvania to pass a written policy reiterating the longstanding practice of protecting fairness and safety in girls sports. The purpose statement in the policy states: 
The district is committed to serving all students without regard to sex. The district recognizes that a student's sex is irrelevant for the majority of educational decisions and will therefore almost never be the basis of differential treatment. However, this Policy outlines one of those few situations where sex is relevant and justifies differential treatment. Separate athletic teams on the basis of sex preserve fairness, provide increased opportunity for girls, and are safer. As such, the district provides separate interscholastic athletic teams on the basis of sex. Read the full policy here.
Parents and students on the girls' track and field team spoke out after a boy who ran on the boys' cross country team in the fall, then joined the girls' track team in the spring after identifying as a girl.
You can watch the team captain's story here: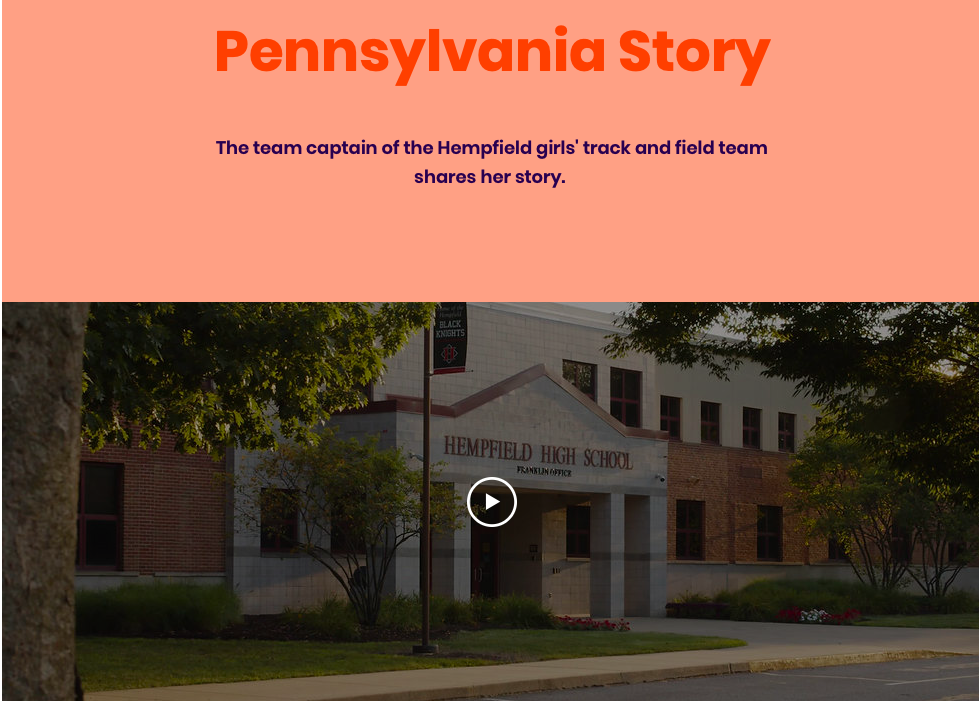 Hempfield's school board passed this policy just a few days after Governor Tom Wolf vetoed House Bill 972, the Fairness in Women's Sports Act, which would have protected women and girls statewide from K-12 through the collegiate level. So while the female athletes are protected on the Hempfield sports teams, they will still have to compete against other schools and in state competitions where teams may have males on the girl's team.
You can find out more about this issue on our issue page: https://pafamily.org/policy-issues/fairness-in-womens-sports/.