The Mechanicsburg Area School District appears to have a free speech problem. A principal has repeatedly shown he is either severely misinformed or purposefully hostile towards free speech – particularly student religious speech.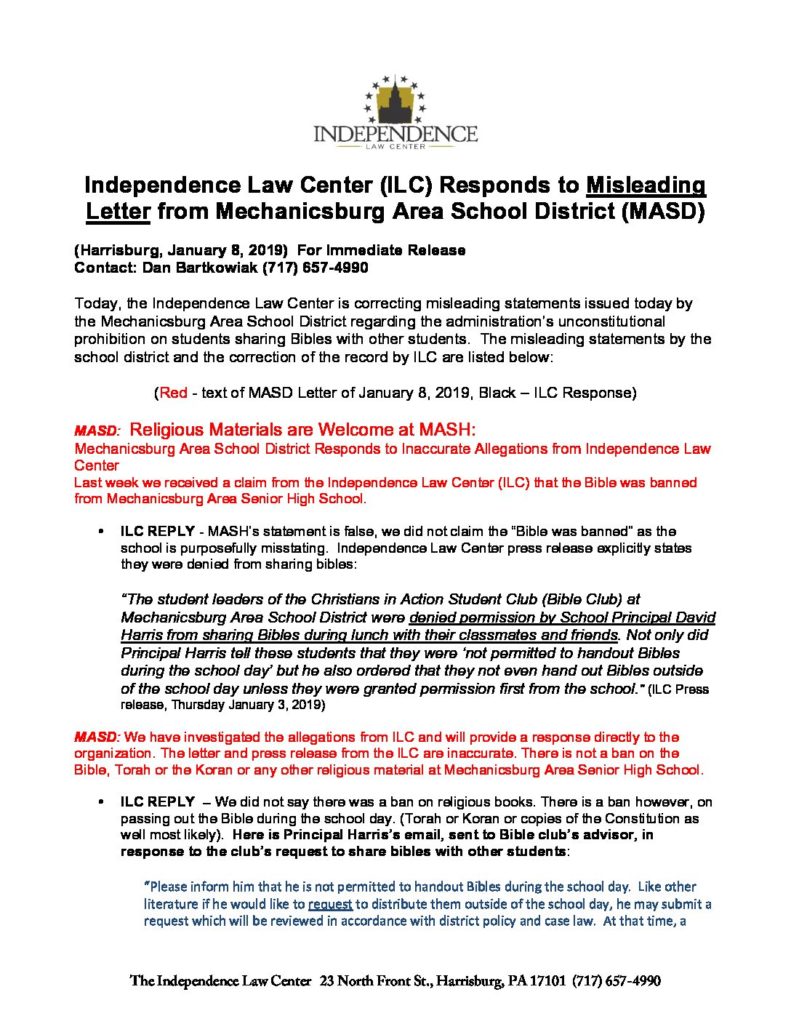 The Independence Law Center is correcting misleading statements issued on Tuesday, January 8th by the Mechanicsburg Area School District regarding the administration's unconstitutional prohibition on students sharing Bibles with other students. The misleading statements by the school district and the correction of the record by ILC are listed in this point-by-point response letter.
Independence Law Center (ILC) had earlier sent a letter to the school demanding a remedy to their unconstitutional actions and gave a deadline of yesterday – Monday, January 7th. No response was received. Attorneys with ILC are attending tonight's board meeting to address this violation of constitutional rights against these students.
TV Coverage:
CBS 21 | FOX 43 | ABC 27 | WGAL 8