People from across Pennsylvania are speaking out in favor of the Down Syndrome Protection Act – House Bill 2050. Please hear and share their stories:
Instead of congratulations, this mom was told this:
The repeated response from doctors, nurses and the medical community to a mother from PA choosing to give birth to her son with Down syndrome is what no family should have to go through.
---
"To any woman that is faced with a prenatal diagnosis of Down syndrome, may I share with you that my experience of having my child with Down syndrome is the absolute best thing that's ever happened to me."
https://pafamily.org/2018/03/amomslove/
---
Meet Johnny
"I wake up every day looking forward to working with Johnny."
---
A doctor recounts the shocking response from another medical professional when he and his wife received a diagnosis of Down syndrome for their unborn child.
---
"The news of the diagnosis was shocking and scary.  Sure, this is not what we expected or pictured when we found out we were pregnant, but the reality is being a parent never goes exactly as planned."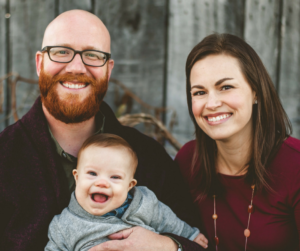 https://pafamily.org/2018/03/labels/
---
Here's a glimpse into what people living with Down syndrome bring to communities across Pennsylvania and why we must protect more children through the passage of the Down Syndrome Protection Act.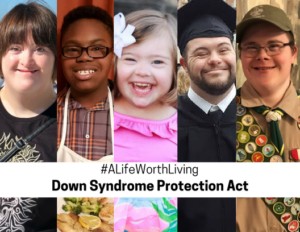 ---
Down Syndrome is a Life Worth Saving
Dozens of individuals with Down syndrome with their families joined advocates and elected officials along with with Karen Gaffney – one of the top international advocates for people with Down syndrome – for a rally to tell Pennsylvania that a person with Down syndrome is a life worth saving.
---
TAKE ACTION
Tell your State Representative and State Senator to pass the Down Syndrome Protection Act. To email, use our Citizen Action Center at pafamily.org/downsyndrome.