By: Kurt Weaver
John Micek, Editorial and Opinions Editor for PennLive and The Patriot-News, harshly states in his recent opinion article,
"Another mass shooting, another meaningless Halleujah (SIC) chorus of "Thoughts and Prayers."…Your thoughts and prayers are years too late. Offering thoughts and prayers to the families of those gunned down in a house of God by a disgruntled Air Force veteran Devin Kelly profanes the memory of the dead. Offering thoughts and prayers cheapens the actual spiritualism they were engaged in when they died. Thoughts and prayers? Just stop."
So, is this true? Are prayers and thoughts really meaningless? Should people of faith stop saying "we are praying"? And, are prayers and thoughts really too late?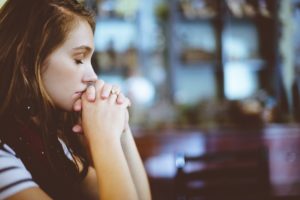 Are prayers really meaningless? Yes, prayers are meaningless if there is no sovereign divine God to hear our petitions. But, if there is such a God, then it is meaningless to NOT pray. When tragedy hits, like Sutherland Springs, where do we go to find real comfort and peace during those times? It's clear that the government, although they put laws in place to protect the American people, can't fully protect us from evil in our world. It's clear that law enforcement, although called to serve and protect us, can't fully protect us from evil acts. So, where does our help come from? If you believe in an all-powerful God, it must come from him. Psalm 121:1-2 states,
"I lift up my eyes to the hills. From where does my help come? My help comes from the LORD, who made heaven and earth." (English Standard Version).
Should people of faith stop saying, "we are praying for you"? If Christians really believe that there is a God, and that God asks us to bring our requests to him, then it really is a loving thing to say – not just platitudes. Even if you don't believe in a God, you have to admit that it's the kindest thing one can say if they indeed are convinced of a sovereign creator, albeit if you think they are misguided. Jesus confidently calls people to come to him when they are distraught and hurting. In Matthew 11:28 Jesus says,
"Come to me, all who labor and are heavy laden, and I will give you rest." (ESV).
Are prayers and thoughts too late? We can say, "Act, act, act" all day long but as long as evil exist, even our actions can't snuff out depraved and evil acts in this world. This doesn't mean we don't act and engage to make our world a better place but prayer is an important part our lives. And, furthermore, doesn't prayer show compassion and sympathy for those who are hurting and in emotional pain? Prayer is never too late nor meaningless. 1 John 5:14-15 states,
"And this is the confidence that we have toward him, that if we ask anything according to his will he hears us. And if we know that he hears us in whatever we ask, we know that we have the requests that we have asked of him." (ESV).
So, No! Christians should never stop praying or telling others we are praying! Why, because we cry out on behalf of others to an all-powerful and sovereign God who actually has the ability to fully help the hurting, the downtrodden, the weak, the broken, and those in mourning. It's not the least we can do but the BEST we can do!
Thoughts and prayers? Yes, please! Don't stop!
###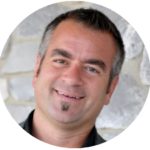 Kurt Weaver is the Director of Strategic Partnerships for Pennsylvania Family Institute.