The PA House of Representatives overwhelmingly passed an expansion to Pennsylvania's landmark school choice program that has helped thousands of families find the best education option for their children. HB250, championed by State Representative Mike Turzai, passed with a 73% bipartisan vote; which would expand the current Education Improvement Tax Credit (EITC) and Opportunity Scholarship Tax Credit (OSTC) programs. HB250 now moves to the State Senate for passage.
Here is the roll call for HB250: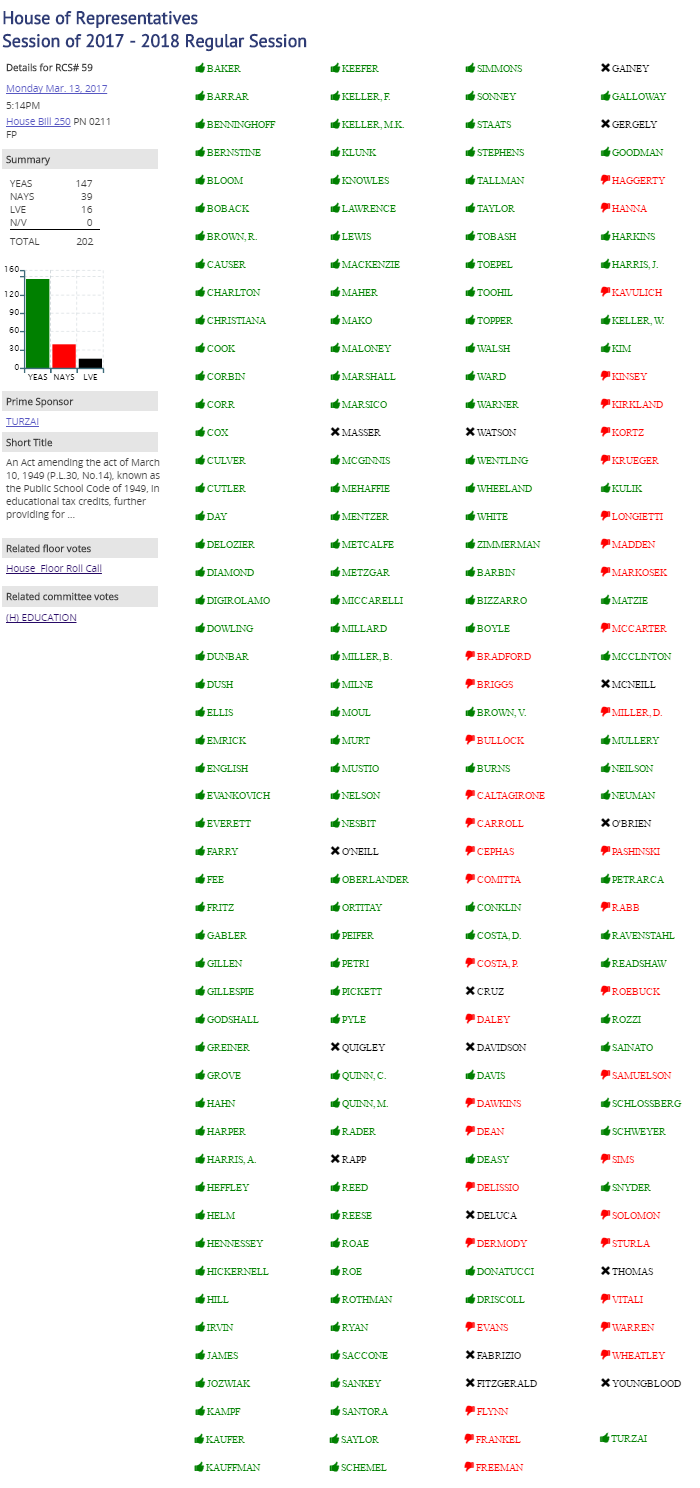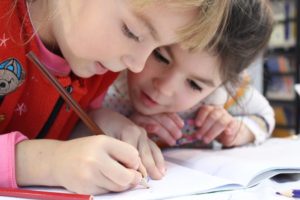 Since 2001, these programs have provided over 500,000 scholarships to families seeking financial assistance for their children's private or charter school education. PA Family Institute's Family Choice Scholarship Program, part of the EITC and OSTC programs, has provided 4,000 of these scholarships to families across Pennsylvania.
HB250 would expand the EITC by $50 million and the OSTC by $25 million, a combined 43% increase.
An audit found that PA's EITC program has saved taxpayers over $1.3 billion. In the 2014-2015 school year, Pennsylvania spent an average of $15,800 per student while the average EITC scholarship was just $1,684. That year, 50,000 families were helped with a tax credit to attend the school of their choice.
TAKE ACTION:
With the overwhelming support and vote in the House, HB250 now moves to the State Senate for passage. Please contact your State Senator and ask for their support of HB250.
If your State Representative voted in favor of HB250, please call and thank them for their vote.
To identify your elected officials and for their phone number, use our Citizen Action Center (scroll to the bottom and enter your zip code). Also, for a list of PA State Senators, click here and for a list of PA State Representatives, click here.
To learn more about our Family Choice Scholarship Program and to apply for a 2017-2018 school year scholarship, go to myfamilychoice.org.