Recent reports indicate Planned Parenthood is voluntarily closing TWO MORE PA CLINICS – both their Easton and Bristol clinics will shut down by the end of the month. That brings the total Pennsylvania Planned Parenthood closings to ELEVEN since 2013.
The Easton clinic marks the first Planned Parenthood location that offered abortion services on-site to shut down; every other location had only offered abortion referrals.
According to Planned Parenthood Keystone president and CEO Melissa Reed, the closures are part of their own market analysis that determined whether each location made sense. For reference, Planned Parenthood Keystone (one of three regions in PA) made a net profit of over $621k in their last reporting year; over 25% of their revenue coming from government grants – i.e. your tax dollars.
Why Easton is a Perfect Example for Defunding Planned Parenthood
Here's what's remarkable: After the Planned Parenthood in Easton shuts down at the end of March, a new clinic is moving right in on April 5th and offering all the same services minus one. And guess what happens to be that one service not offered? Abortions.
As reported in the Allentown Morning Call:
"A new health clinic is slated to open April 5 in Easton's West Ward, and it will be able to serve those patients. Neighborhood Health Centers of the Lehigh Valley received federal funding to open a clinic at the Two River Health and Wellness Foundation building at 1101 Northampton St.
Executive Director Melissa Miranda said the clinic will provide all the same services Planned Parenthood provided, except for abortions, and will also provide services on a sliding fee scale." (Emphasis added.)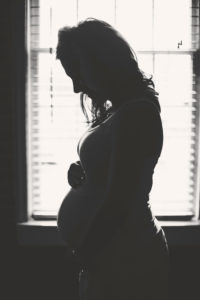 This new clinic moving in would appear to show a need for serving women in the community without the need for abortion services. And yet Planned Parenthood decided to shut down.
Their soon-to-close Easton Planned Parenthood clinic had the lowest number of abortions performed compared to the other ten Pennsylvania Planned Parenthood locations that offer abortion services on-site.
It appears that Planned Parenthood's market analysis is to say if a clinic does not provide any direct revenue through abortions, or if revenue from abortion services is not enough, you're expendable to us.
As of April 2017, the following Planned Parenthood locations chose to shut down, all since 2013:
Bristol (2017)
Carlisle (2013)
Chambersburg (2016)
Collegeville (2013)
Easton (2017)
Gettysburg (2016)
Hanover (2014)
Philadelphia – Chestnut Street (2016)
Red Lion (2016)
Scranton (2016)
St. Davids (2015)
For more on the extreme activities of the largest abortion business in Pennsylvania – Planned Parenthood – get your free copy of our in-depth report at pafamily.org/extreme.