PaFamilyVoter.com* is a non-partisan, church-friendly source for you, your family, and your friends who care about the direction of Pennsylvania's law and culture. It's based on candidates' signed responses to our questionnaire, sitting lawmakers' voting records, or a candidate's public statements, campaign materials and other credible sources.
*Offline during non-election seasons (will redirect to pafamily.org).
Races covered: This 2016 General Election Guide includes candidates for the President of the United States, U.S. Senate, U.S. House of Representatives, PA Attorney General, PA Auditor General, PA State Treasurer, PA State Senate (odd-numbered districts) and PA State House.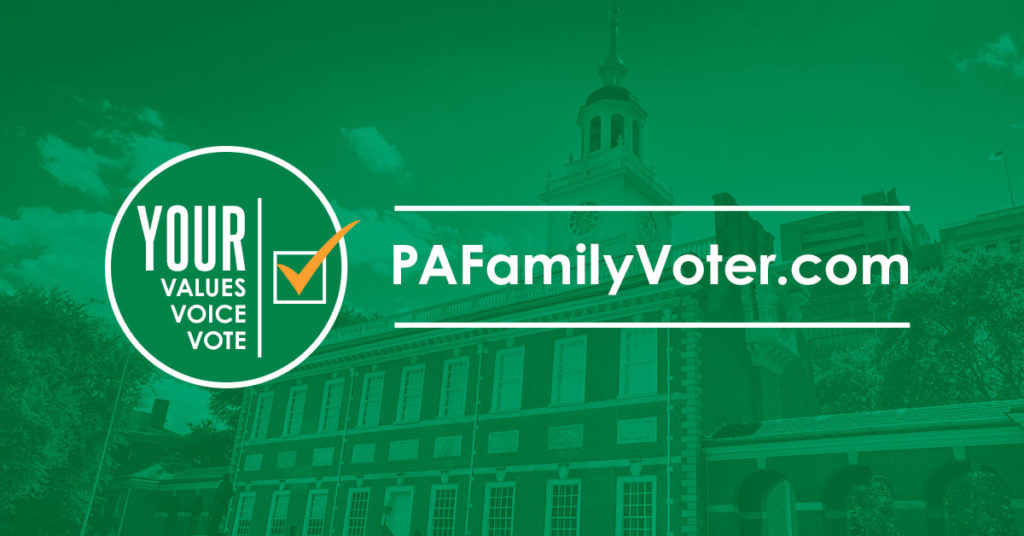 PaFamilyVoter.com is a project of the Pennsylvania Family Institute (PFI), a leader in voter education and has helped distribute over four million church-friendly, non-partisan printed guides since the early 1990's. As a non-profit organization, PFI is supported by individuals and families across the state. To make a donation today in support of this effort, click here.