Your top resource for the April 26th Primary: PAFamilyVoter.com
Pennsylvania's Primary Election is Tuesday, April 26th.
The Pennsylvania Family Institute's Primary Voter's Guide is now live at pafamilyvoter.com. It's a new design that offers a personalized guide with just candidates that will appear on your ballot. There is also available for download a two-page printable guide for the presidential election.
See where the candidates in your area stand on key issues such as:
Protecting unborn children when they are capable of feeling pain.
Legalizing medical marijuana.
Requiring public schools and other public facilities to open up restrooms and lockers regardless of biological sex.
Taxpayer funding for abortion businesses.
Direct grants for school choice.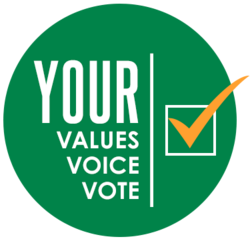 The PFI Voter Guide is a non-partisan, church-friendly source for you, your family, and your friends who care about the direction of Pennsylvania's law and culture. It's based on candidates' signed responses to our questionnaire, sitting lawmakers' voting records, or a candidate's public statements, campaign materials and other credible sources. Share the Voter's Guide with your friends and church! Tell them to visit www.PAFamilyVoter.com.
Thank you, as always, for your support, which makes public information projects like this possible. Please consider making a tax-deductible donation to PFI so that we can continue to inform voters across Pennsylvania about where candidates stand on the issues that matter to families.