Pennsylvania Family Institute just finished its 15th annual City on the Hill Youth Leadership and Worldview Conference (July 19-25).
City on the Hill (COTH) is a unique one-week camp experience for high school students designed to teach worldview principles and develop leadership skills. As Brett Miller – Lt. Governor of City on the Hill – said to the students on the first day, COTH is all about "seeing what it is that God has put on your heart and to follow him – with all your heart, soul, mind, and strength – in whatever His call or purpose is."
Save the Date: July 24-30, 2016 | 16th annual City on the Hill
At one point during the week some students were asked to described their experience in one word. Their answers: "Impactful." "Motivating." "Challenging." "Fellowship."
For a taste of what the week looks like, here's a look back through this summer's COTH experience.
"Fellowship."
On Sunday afternoon, 45 students from all across Pennsylvania – and internationally with five students from the Dominican Republic – came to Lancaster Bible College for the week along with our staff.
Students spend much of the time as a group – all together during mixer games, meals and sessions. Some additional activities include a campus-wide photo scavenger hunt…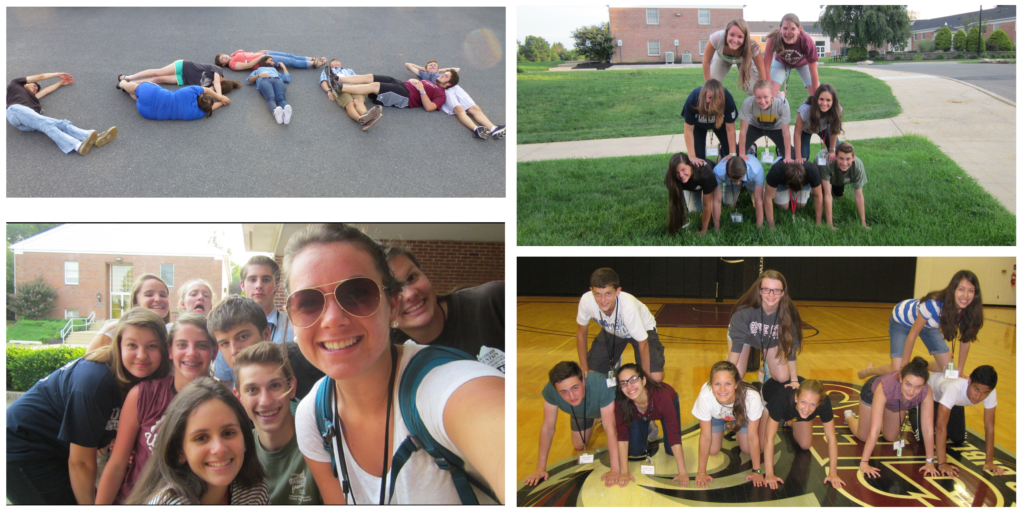 …and mid-week trip to Hershey Park!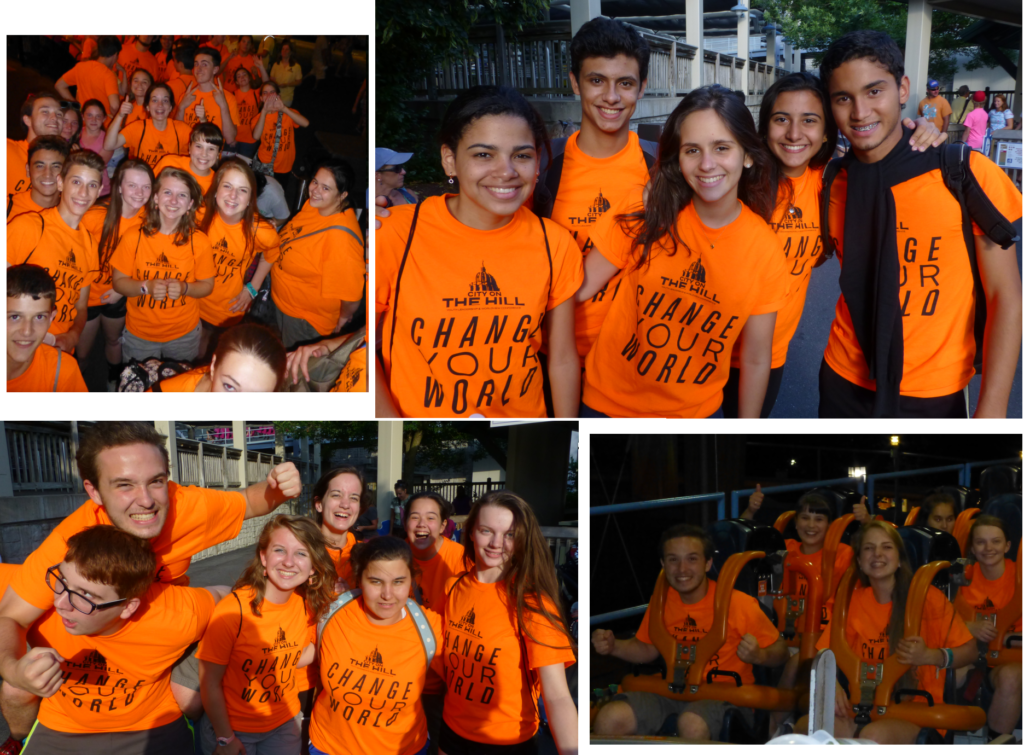 "Motivating."
Part of the week includes 12 training sessions on a variety of topics that ranged from public speaking, understanding the political process or Christians in the Public Square.
Dr. Alberta Wilson (Faith First Education Assistance) has been a staple at City on the Hill – kicking off our conference with biblical insight and training – highlighting John 10:1-30.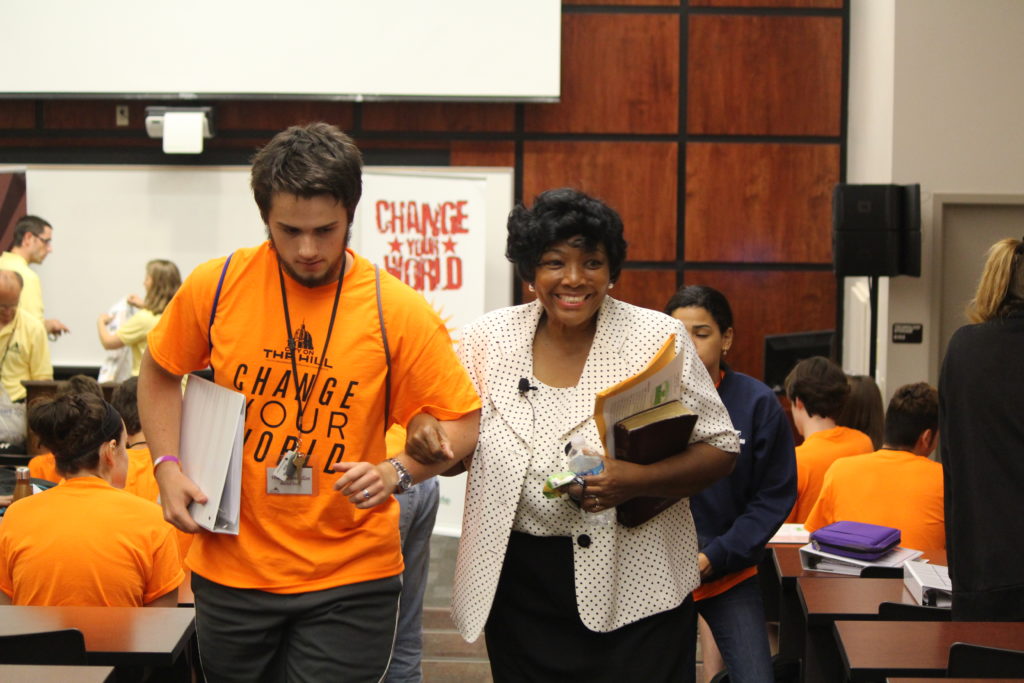 "When can you – in your timeline – know when you were born again?"
Not only does she motivate our students with her testimony and enthusiasm for the gospel, but this year she has battled leukemia (which we recently found out has resurfaced so please pray for Dr. Wilson).
—
"Christians in the Public Square" offers a panel discussion to connect with Christians serving in a variety of fields and to hear about their experiences.
Serving God is your primary vocation. – Jeremy Samek, Senior Council – Independence Law Center
Don't ever let anyone tell you you're too young to make a difference. – State Representative Bryan Cutler
John 15 – Only way it happens is an overflow of a love for Jesus. – Jeff Coleman, Founder – Churchill Strategies
The thing that gives me the most joy is the feeling you get from helping people who are up against something bigger than themselves. – Emily Bell, litigation attorney – Clymer Conrad PC
—
There was also a showing of the new documentary "The Drop Box" that highlights the story of South Korean pastor Lee Jong-rak and his heroic efforts to embrace and protect the most vulnerable members of society. If you're not familiar with the documentary, click here for a review.

"Impactful."
Our training sessions also cover worldview topics like relativism, the sanctity of life and definition of marriage.
Scott Klusendorf (Life Training Institute) provided two training sessions: 1) Making the Case against Relativism and 2) Making the Case for Life.

"If morals are up to each culture, what is Jesus? Evil – because he went against his culture."
Problems with relativism: 1. It's self-refuting ("My brother is an only child." / "There is no truth." ) 2. You can't say anything is right or wrong ("Hitler and Mother Theresa just had different preferences.") 3. You've never met a true relativist ("Objective moral rules requires an objective moral giver.").
—
Ryan Anderson (Heritage Foundation) gave two sessions as well: 1) What is Marriage? and 2) Impact on Religious Freedom and Answers to Tough Questions.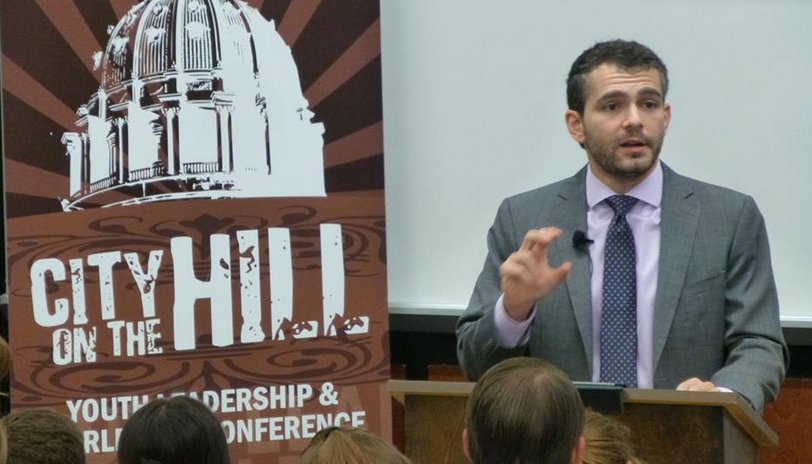 "Challenging."
City on the Hill uses the political process as a means to teach leadership skills. Each student is sworn in as a Senator for the week. They are assigned bills – actual legislation introduced in Pennsylvania – to support and oppose. They are then given time to research and prepare to debate the issue in committee hearings.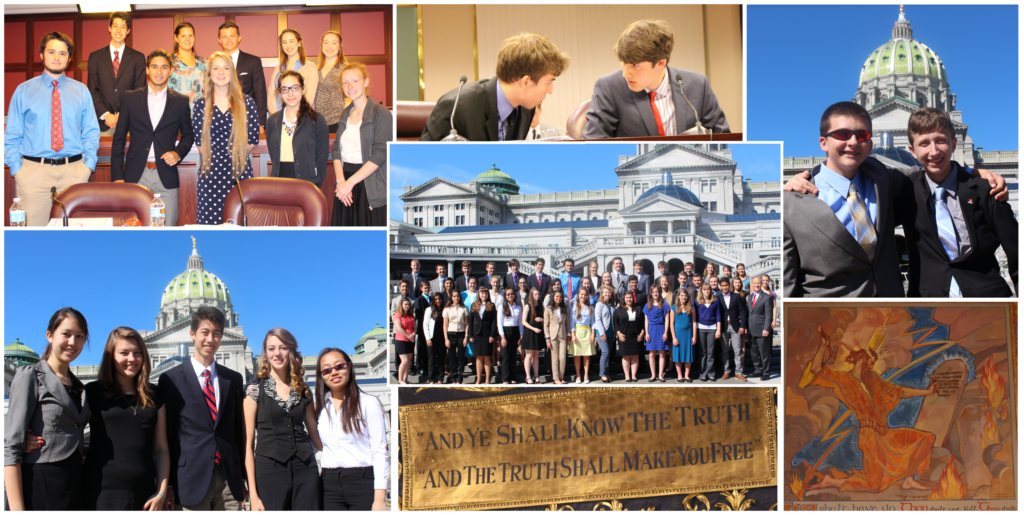 On Friday, bills that pass committee are then brought to the Senate floor for debate among all the Senators. The experience is modeled just like our elected Senators – including the privilege of using the actual PA Senate Chamber for Friday's session.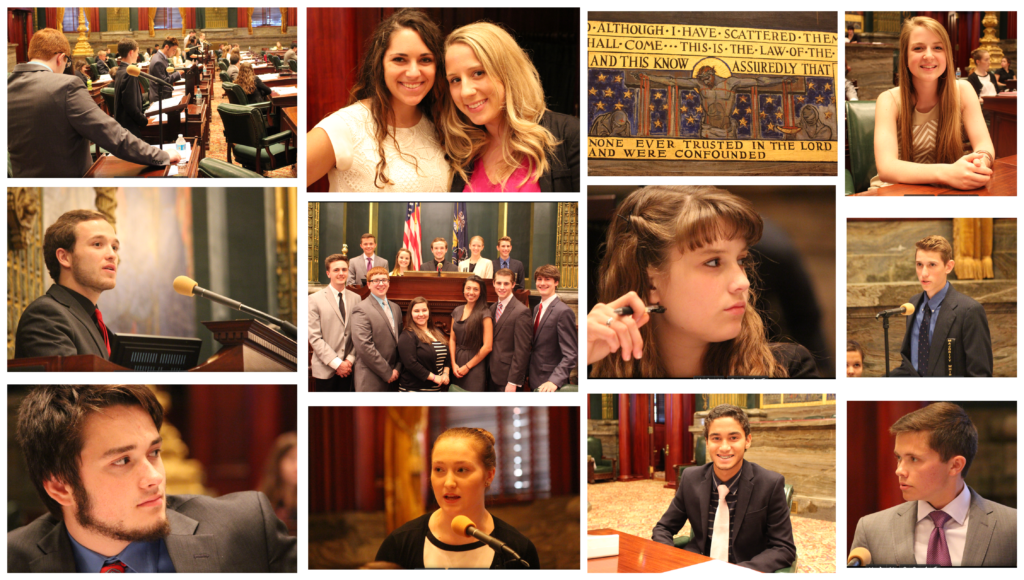 So many of our students have told us that this is a life-changing experience. To quote a few of the students this year:
City on the Hill has strengthened my personal convictions, my faith, and given me friendships strong enough to last a lifetime.
Wow, I can't even describe the most amazing time I had at City on The Hill this year! The speakers this year were incredible…Counting down the days until next year!
City on the Hill (COTH) is offered every summer to high-school students to be challenged and equipped as leaders of the next generation. For more information, call PA Family Institute at 717-545-0600.
Save the Date – 16th annual City on the Hill: July 24-30, 2016