We encourage you to implement the following to protect the exercise of religious freedom in your business:
Statement of Faith – We encourage you to include a statement of faith in your business documents. Sample Statement of Faith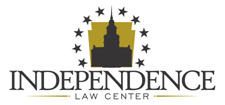 *** To implement any of these protections, we invite you to contact our legal team at the Independence Law Center who welcome guiding you, free of charge, through what protections may be needed for your unique circumstances. Phone: 717-657-4990 or fill out an online form here.