Every judicial election matters but this year has extra importance for Pennsylvania; highlighted by an unprecedented three State Supreme Court seats being filled.
Often for every judicial election it can be difficult to find information about the candidates running. That's why we at the PA Family Institute put efforts into creating our 2015 Judicial Primary Election Guide: a comprehensive, non-partisan, church-friendly guide to help you make an informed decision on May 19th.
View the Judicial Guide here: pafamily.org/2015/05/primary2015guide
Promotional materials:
Judicial Philosophy of Supreme Court Candidates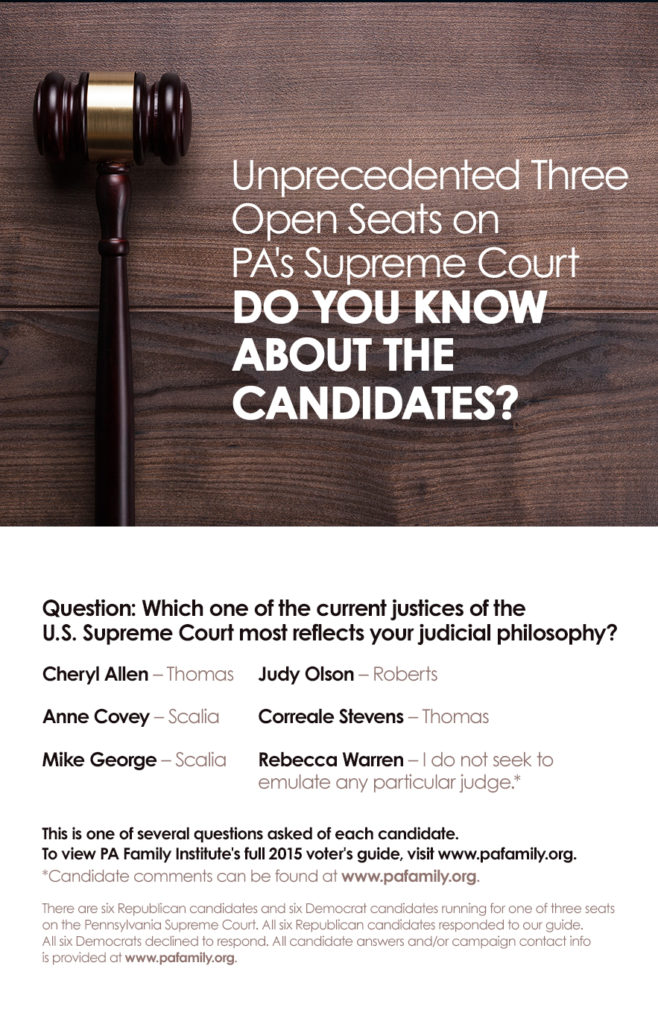 Roe v Wade opinion of Supreme Court Candidates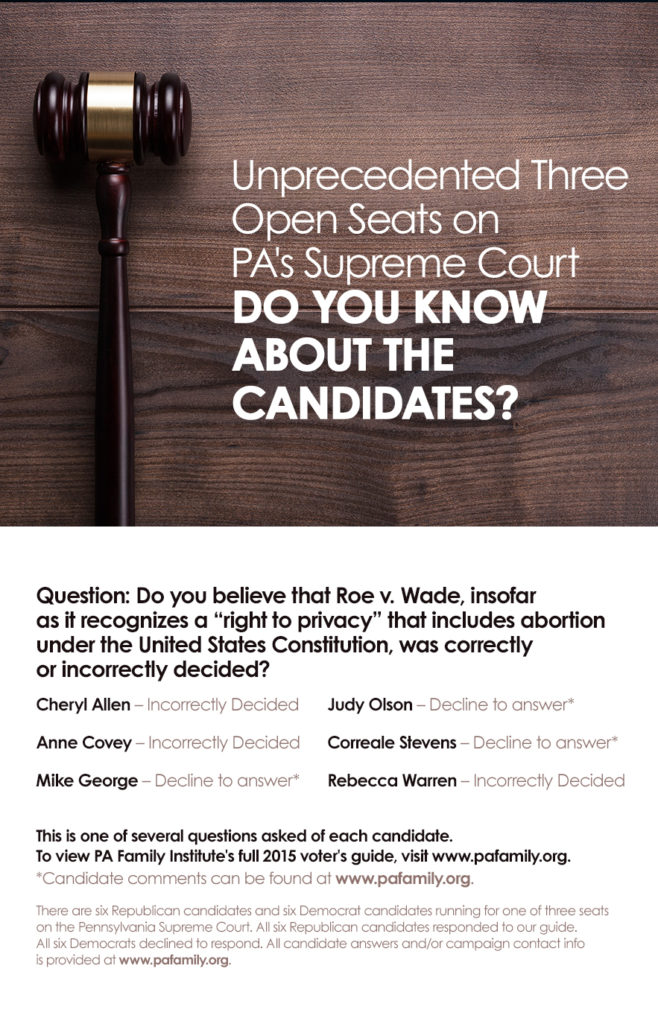 Bulletin Insert Downloads
For more detailed information about some of the Supreme Court candidates, click here.