We are overwhelmed with thankfulness for the incredible pro-life community who rallied together for the third annual Pennsylvania March for Life, this past Monday, October 16th! Our thanks to all who came for this beautiful, joy-filled and bold event, celebrating life and calling for the legal protection of every innocent human being – no matter how small.
It was a powerful day, filled with lots of families and children, moms and dad, grandparents and pastor, along with dozens of lawmakers who streamed out of the Capitol to stand on stage to be recognized for their stand in support of the sanctity of life.
The Pennsylvania March for Life isco-sponsored by PA Family Institute and the national March for Life, and it would not happen without generous partners like you across the Commonwealth who pray for and support our work financially! And a shout-out to the many participating pro-life organizations from across the state who helped draw the huge crowd to the Capitol.
If you joined us at the rally and march on Monday, we would love to hear from you! Would you kindly send pictures, stories, and your thoughts about the event to mail@pafamily.org?
Whether you couldn't make it or want to relive the great day, here's some highlights:
1. The March Was Our Biggest Yet!
We estimate that more than 6,000 people attended the Pennsylvania March for Life, which makes it our largest march yet! What a powerful statement to all of our legislators right behind us in the Capitol building!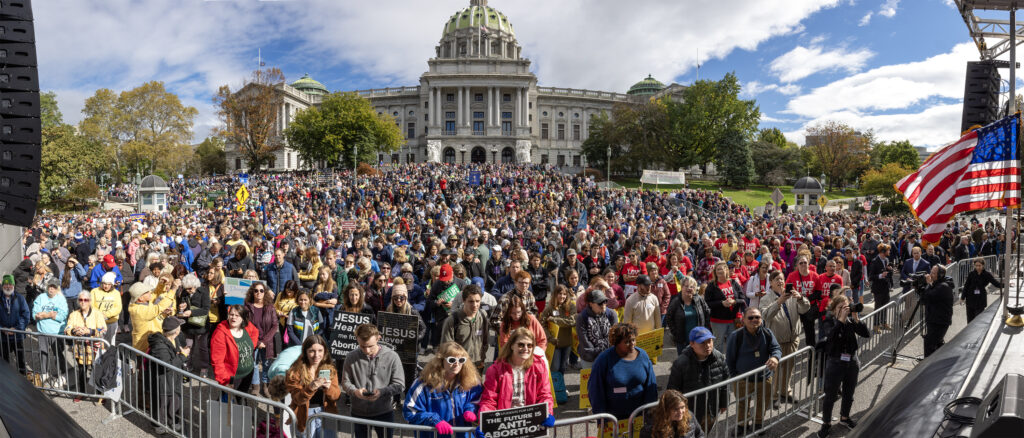 2. The March Impacted Hearts and Minds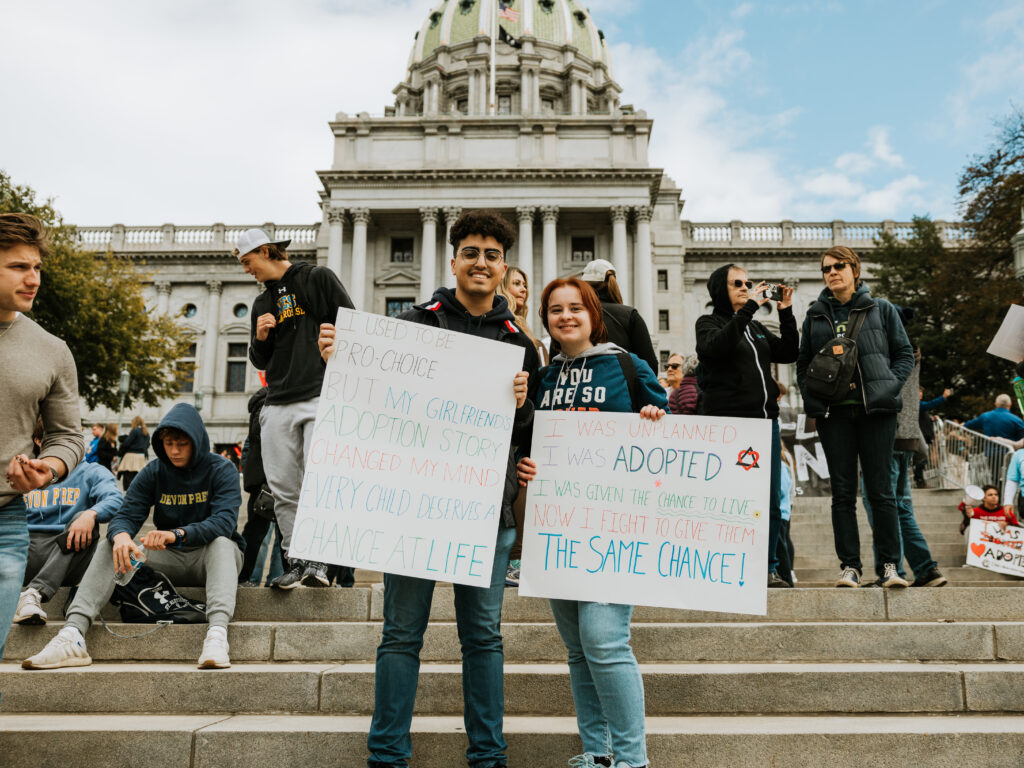 One of our goals is to encourage and impact people to advocate for life. One freshman lawmaker told us how amazed he was at the crowd and by what he heard from the speakers. He says it has reinvigorated him in the fight for life! Other legislators told us they were motivated by how many other pro-life Pennsylvanians there were, who gathered to worship, pray, and to be a voice for the voiceless!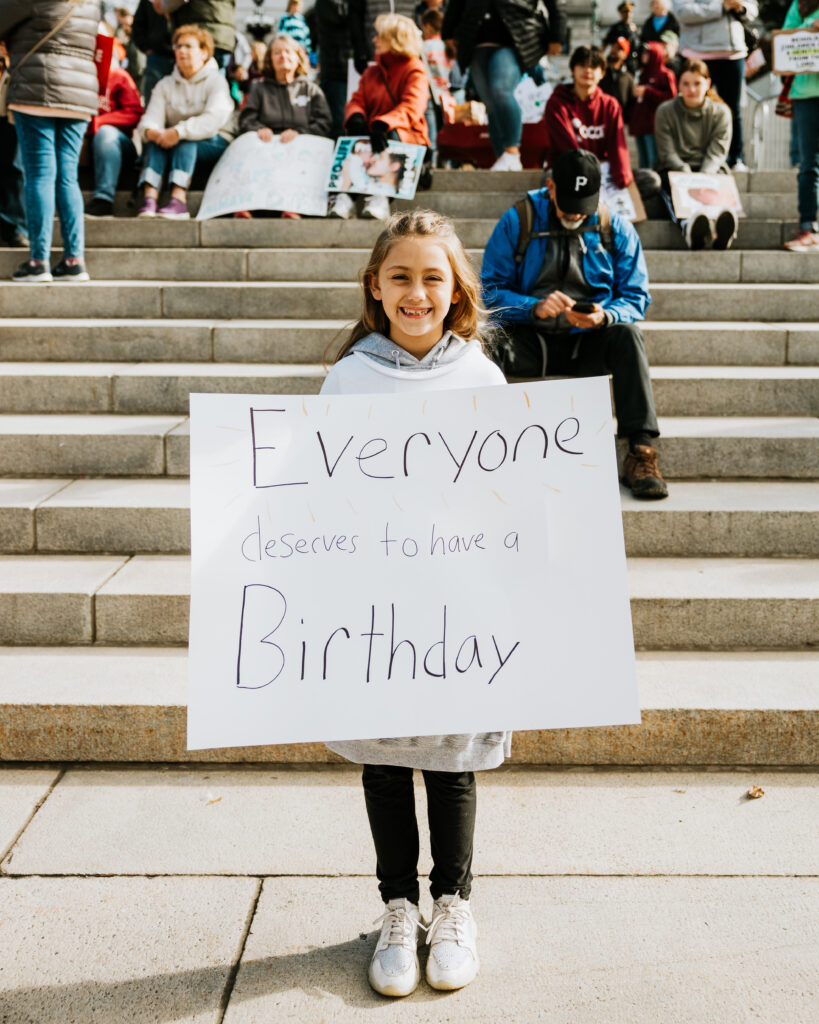 3. The March Showcased Pregnancy Care Centers
Pregnancy Care Centers have faced increased attacks, culminating in Governor Shapiro ending a 30 year, bipartisan contract with Real Alternatives, which contracts with pregnancy care centers throughout Pennsylvania. Senator Kristin Phillips-Hill (R-York), one of our speakers, asked: "When did it become okay to cut off a lifeline to people in their most vulnerable state?"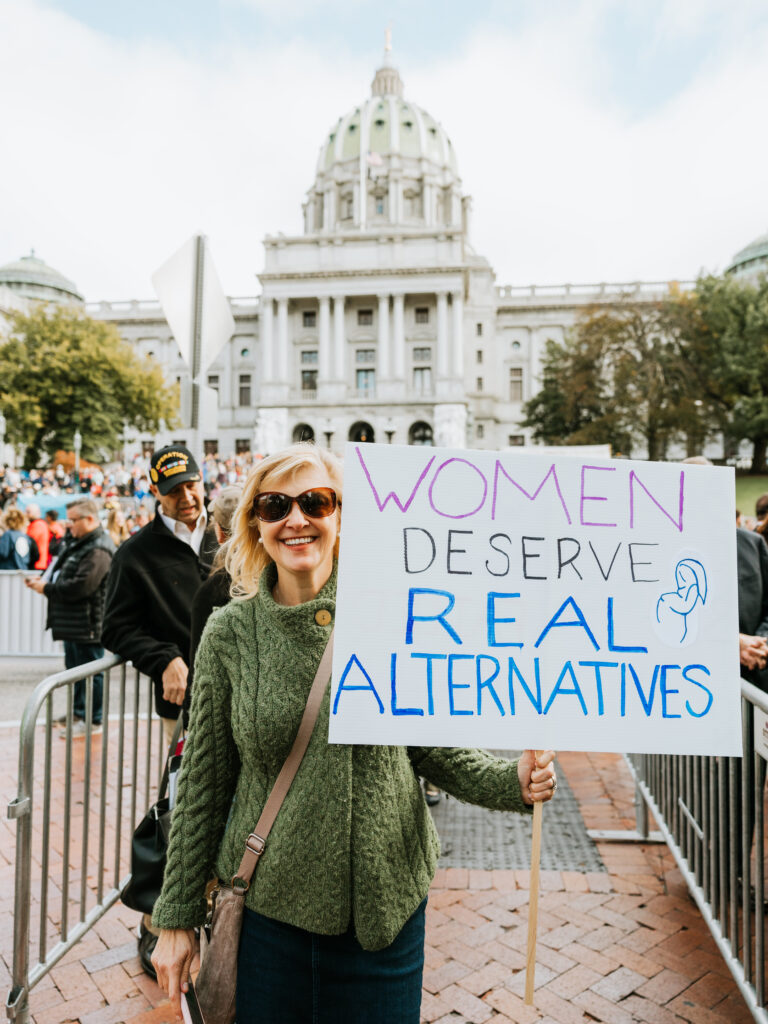 We heard from Jill Hartman, from the Pennsylvania Pregnancy Wellness Collaborative, a group of pregnancy care centers, about the life-saving work that they do. We also heard from a young woman and her new family served by a pregnancy care center and how essential the support they received was.
Media Took Notice
As one morning show put it when previewing our efforts: "March for Life rally will pack State Capitol." And packed it was!
4. The March Featured Family
Rep. Josh Kail, chairman of the House GOP Policy Committee, spoke on stage with his wife and 8 children! As he introduced his family, he joked: "There is a lot of life in the Kail household!"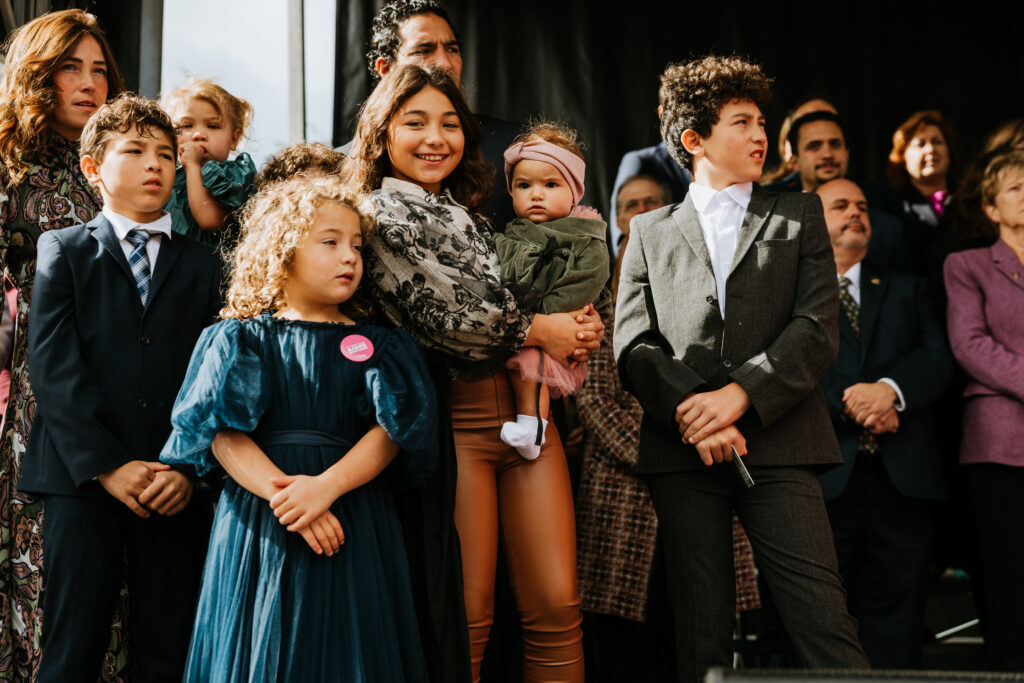 He went on to talk about how important the March is to remind legislators of what they are standing for – but he reminded everyone that, ultimately, it is not legislators who will make the biggest difference, but rather all the marchers! The pro-life community, through prayer, engaging neighbors, voting, and more will be the ones to truly impact our culture for life.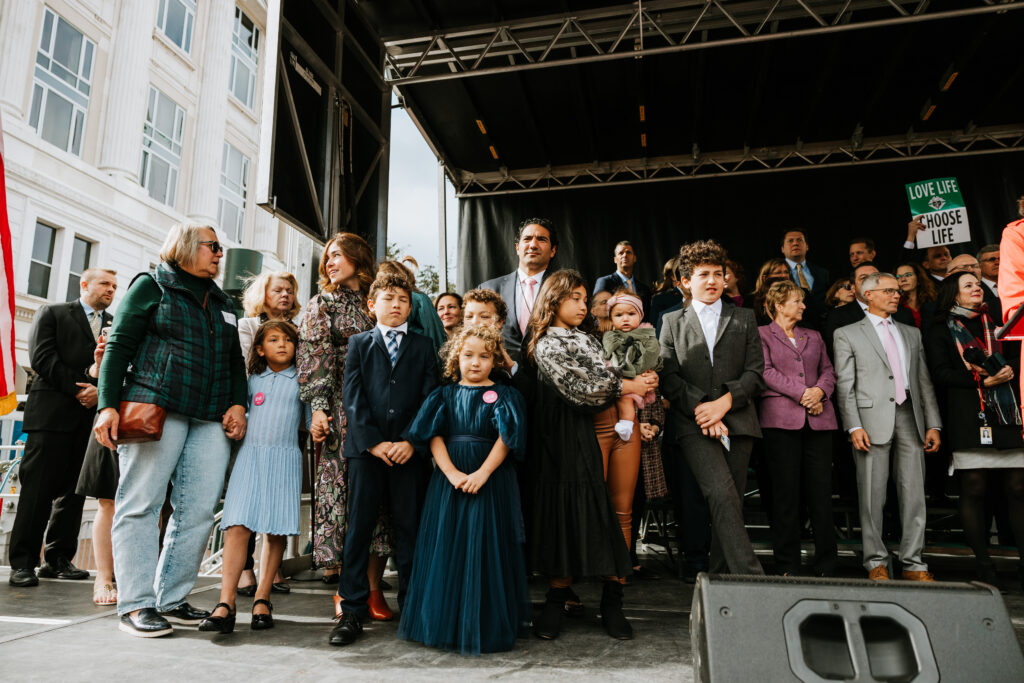 5. The March Celebrated Lives Changed!
Our keynote speaker, David Bereit, founder of 40 Days for Life shared his powerful testimony. After the first abortion clinic opened up in his town, David and his wife began a campaign to pray outside the clinic every day for 40 days. What ensued was incredibly powerful – the community got involved, abortion went down at the clinic by over 20-percent, and the movement spread.
There are now a thousand 40 Days prayer campaigns across the world and over 23,000 babies' lives have been saved through the powerful work of prayer! Can you imagine that? 23,000 unique people have been saved and will now get to experience life. Praise the Lord!
David, along with the rest of the marchers, celebrated how impactful prayer is to change lives.
We're already talking about the next Pennsylvania March for Life sometime in fall 2024! Date TBD, but we will be sure to let you know once it is decided.