By: Caleb Steindel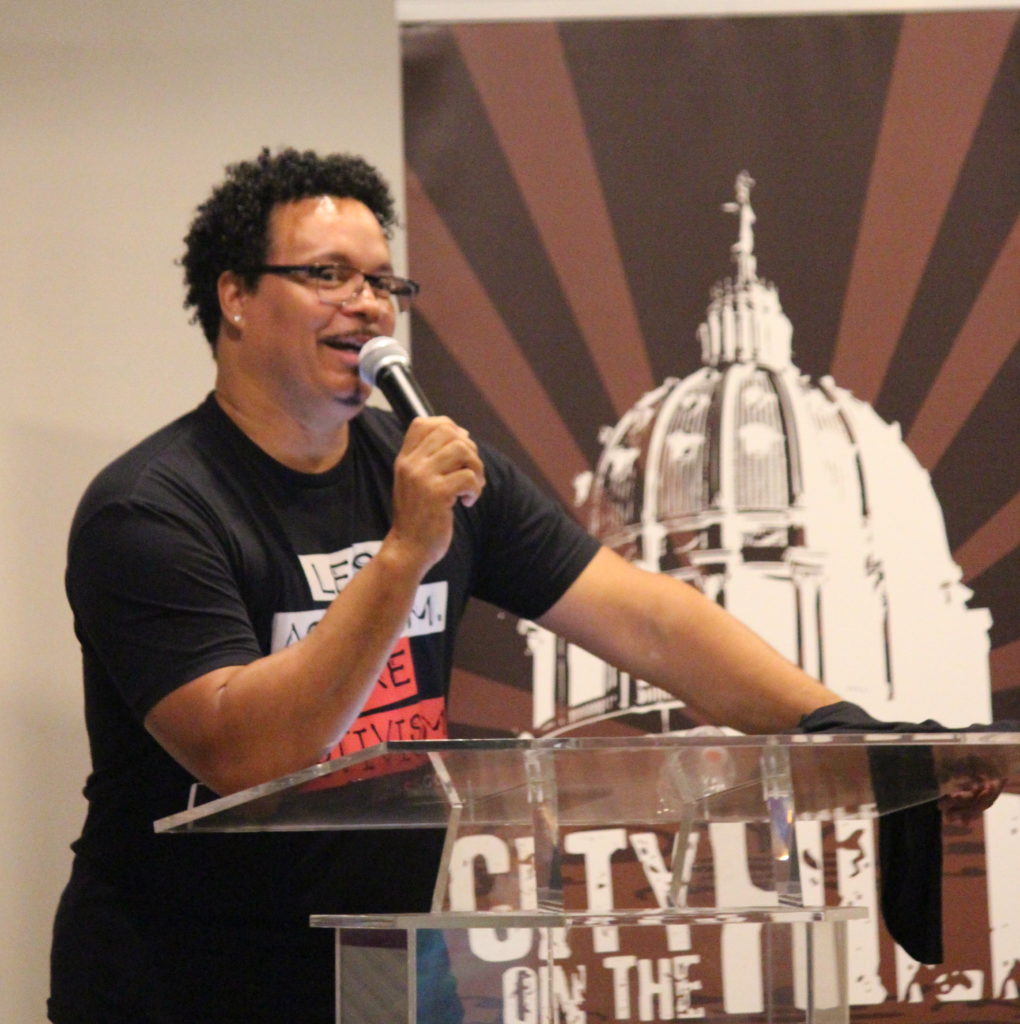 What a year it's been.
As the Pennsylvania Family Institute entered 2020, we were full of excitement for the upcoming year. After celebrating our organization's 30th anniversary, we were anticipating a busy season full of wonderful events, from the first-ever PA March for Life to the November elections.
But then, as you know too well, an international pandemic hit our nation.
We at PFI were faced with many difficult decisions, and throughout the spring and summer, we were forced to make tough choices, including postponing or canceling numerous major events. Perhaps one of our most disappointing cancellations was that of our annual Biblical worldview and leadership conference for high school teens called City on the Hill. Since 2001, this week-long retreat has challenged young people to think critically and to better equip them to defend their viewpoints in the public square. Hundreds of students have experienced City on the Hill – being immersed in public speaking training and understanding the political process and cultural issues – all through the lens of the Bible. It's an incredibly unique experience where leadership skills are cultivated, communication is fostered, and high schoolers are raised up as the next generation of leaders. Thanks to the generous partnership of families across our state with the Pennsylvania Family Institute, City on the Hill (COTH) has been a priceless experience for so many and such an important and enjoyable part of the work of our organization. Making the tough choice to cancel the week-long experience due to COVID-19 was certainly not easy.
Despite this, we still had a deep desire to provide high school students with a taste of City on the Hill this year, even if we couldn't give them the full experience. What came about was our COTH For a Day event, a consolidated nine-hour experience at Refreshing Mountain resort in Stephens, PA. On Friday, August 7th, we had an overwhelmingly successful day of fun, fellowship, education, and inspiration. Students learned about the political process, participated in a mock debate, and heard from a wonderful speaker on the difficult topics of abortion and racial relations. We also sang worship songs and had some recreation time filled with basketball, obstacle courses, and ziplines.
Our featured speaker for the day was Ryan Bomberger, president and founder of the Radiance Foundation, a nonprofit organization that seeks to illuminate and educate from a Biblical perspective on topics such as abortion and racism. Ryan gave two amazing presentations on timely and poignant topics, as well as answered several questions posed by the students. Truly, I believe that the testimony and perspective of Ryan and his family are just what America needs right now, and I strongly encourage you to visit the Radiance Foundation website for more materials and content. His presentations from City on the Hill can be found here and here.
All in all, City on the Hill For a Day was an enjoyable, impactful, inspiring experience for me, the rest of the PFI staff, and all the students in attendance. As a two-time alum of the event myself, the experience was certainly different, but affirming at the same time. We also heard back from many of the students attending and they echoed this sentiment, with most expressing their excitement and gratitude for the event.
"I had a wonderful time at COTH For a Day! The activities were tremendously enjoyable and the teachings were thoughtful and enriching."
-Noah, COTH 2019 alumnus
"COTH For a Day was a wonderful experience! I had an awesome time fellowshipping with other believers and making friendships. I am pumped to attend COTH next summer, and can't wait to see how the Lord will work in the hearts and lives of the young people who will attend in 2021!"
-Kara, future COTH 2021 student
"My son enjoyed it immensely!"
-Parent
"It made me want to come to COTH for the whole week!"
-Interested student
"A fun, educational, and uplifting time."
-Interested student
I know how powerful the week-long conference of City on the Hill is, so seeing the wonderful effects of a condensed event was rewarding. Relationships were formed, bonds were made, people were inspired, and many of those in attendance expressed their enjoyment and gratitude for the event.
This year hasn't been easy, and canceling a week of COTH was certainly a hard decision, but we were happy to provide a City on the Hill experience. After all, investing in the next generation is a crucial part of our work here at Pennsylvania Family Institute (PFI), and throughout this pandemic, it's all the clearer why we must invest in the next generation of leaders.
We want to extend our gratitude to all who joined us at COTH For a Day, and we also want to thank our generous supporters of PFI for helping to make this life-changing experience for high school teens an annual reality. We're already looking forward to COTH next year (July 18-24, 2021) when, Lord-willing, we can provide the full experience at Lancaster Bible College, including trips to the Capitol, mock Senate sessions, and plenty of top-notch sessions and speakers. If you know any high schoolers who would be interested, we would love it if you would spread the word and encourage them to attend. You can visit www.pafamily.org/coth for more information.
COTH For a Day was a successful event, and we here at PFI are looking forward to 2021, when we provide the full City on the Hill experience once again.
Caleb Steindel is an intern at the Pennsylvania Family Institute as well as a two-time City on the Hill alum.