Planned Parenthood is actively lobbying our state legislators to disregard FDA safeguards in order to permit "abortions by video" – increasing the risk to women in order to increase their profits. Chemical abortions are already on the rise – this will make it worse. That's why we urgently need your help.
Your State Senator will soon be considering a bill, Senate Bill 857, which would expand telemedicine in Pennsylvania and it must include the amendment added by the PA House if we are to continue to prohibit telemed abortions – also known as "webcam abortions" or abortions by video – from happening in our Commonwealth.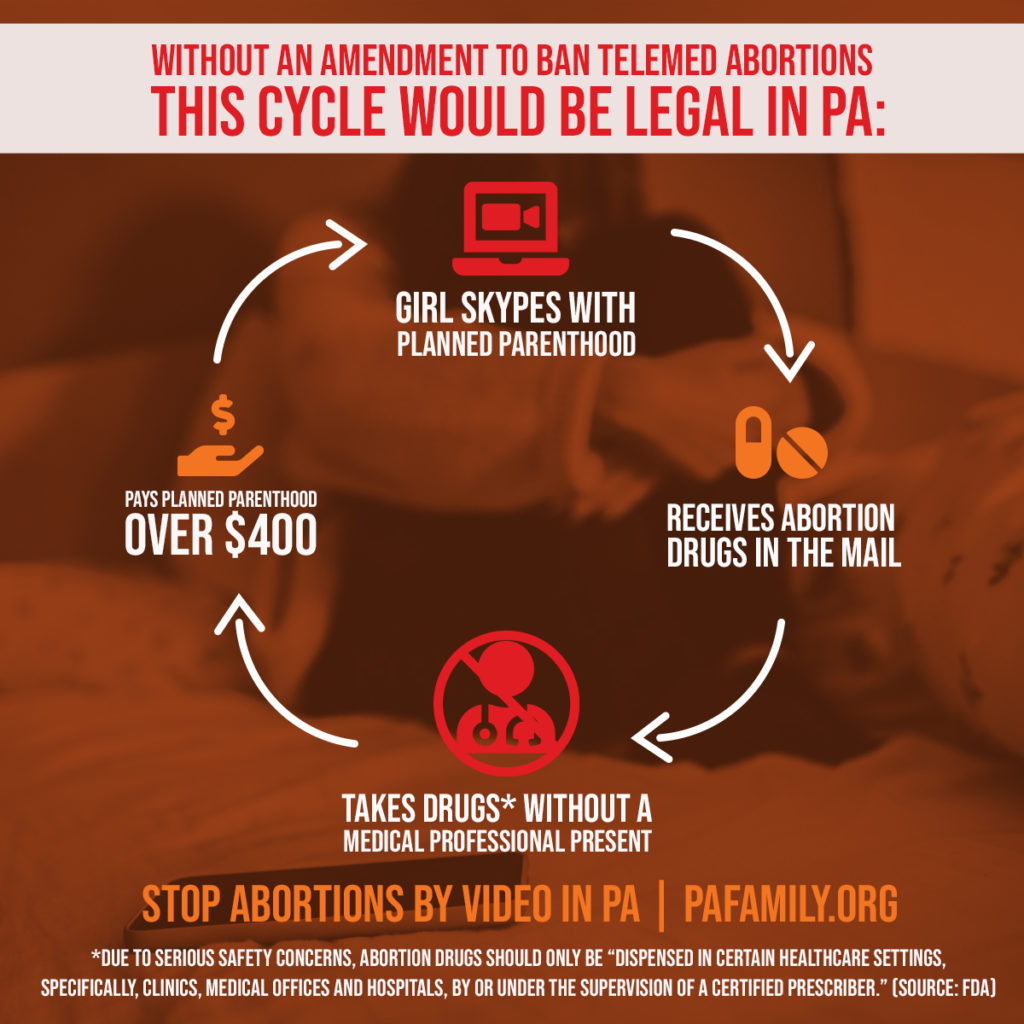 These "abortions by video" are pills that cause a chemical abortion being administered to patients without a physician physically present. Not only does this result in the killing of an unborn child but this goes against current FDA regulations due to serious health concerns to the mother. It would put a woman at more risk by increasing the chances of error in calculating the duration of the pregnancy. It also endangers women with ectopic pregnancies by delaying this diagnosis that can lead to dangerous and perhaps even fatal results.
TAKE ACTION:
Call your State Senator – use our Legislator Lookup tool to find their phone number. You may simply say: "We need to keep abortions by video out of Pennsylvania. Please keep the House language in Senate Bill 857 and pass this bill as amended."
Email your State Senator: pafamily.org/notelemedabortions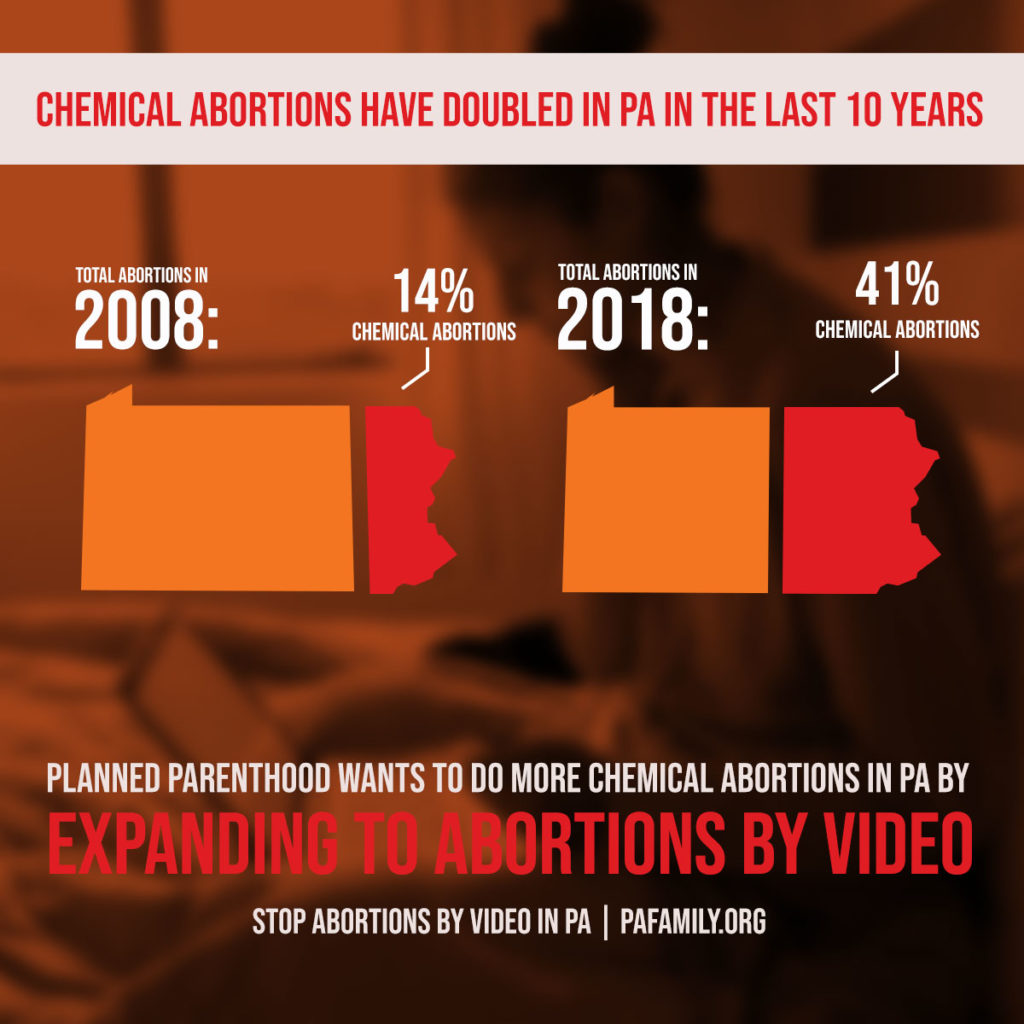 Chemical abortions are already on the rise in Pennsylvania. The latest report from the PA Department of Health shows 41 percent of all abortions in Pennsylvania are now chemical abortions. That's up nearly 1,000 abortions from just last year and double what it was ten years ago. And without the amended Senate Bill 857 to prohibit telemed abortions, these abortions will continue to increase.
Please act ASAP. Your State Senator may vote on this as early as Monday, January 27th. Please contact and share: pafamily.org/notelemedabortions