Election Day is almost here – Tuesday, April 26th – and Pennsylvania Family Institute has available its 2016 Primary Election Voter's Guide. You can view this information at PAFamilyVoter.com. You have options of printing a personalized guide or you can view and print our two-page presidential candidate guide.
We've launched a new and improved website, offering several enhanced features to help you make an informed decision this Election Day. Here are the highlights:
1. Individual Candidate Pages.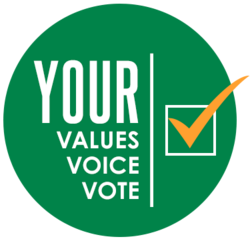 Our 2016 Pennsylvania Primary Voter's Guide now offers individual candidate pages that can be viewed and shared easily on social media.
We cover all candidates in the following races:
And we cover the following contested races:
2. More user-friendly personalized Voter's Guide.
When you arrive at PaFamilyVoter.com, you have the opportunity to receive a personalized guide with candidates that will appear on your ballot. Just fill out the form on the homepage and submit for your personalized guide – one that you can print or share online.
Since 1991, PA Family Institute has made educational material available for voters across the state. This personalized feature takes the full statewide guide and presents you with just the information that is applicable to who you will be voting for come Primary Election Day, April 26th.
3. Search bar for specific candidates.
At the top of each page, there is a search bar where you can enter a candidate's name and see if we have information.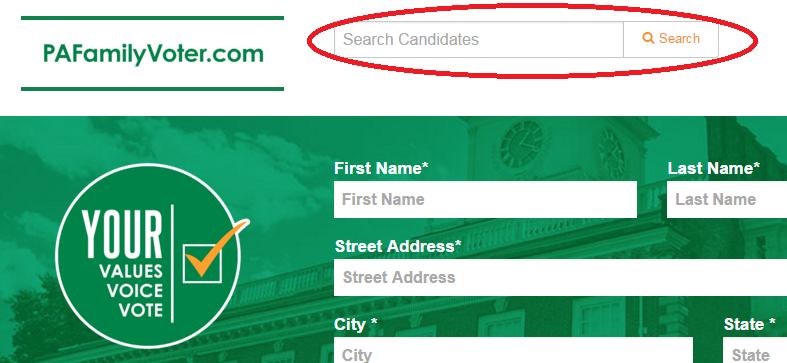 To note, for this primary, we have only included the contested races – where candidates have opponents within their own parties as Democrats and Republicans contend for their parties' nomination. For that reason, your district may not be listed.
4. List of key dates.
If you're looking to mark your calendar for deadlines regarding election-related dates, we've provided this information right on the site – click here for key 2016 dates.
5. Text options in English or Spanish.
You have the option of viewing the entire guide in either English or Spanish. For the Spanish option, simply click the icon at the top right of your screen.

###
A project of the Pennsylvania Family Institute