Every election season the Pennsylvania Family Institute provides a Voter Guide to help you along with your family and friends make an informed decision on Election Day.
We now have available the Presidential and U.S. Senate portion of our 2016 Voter Guide.
Presidential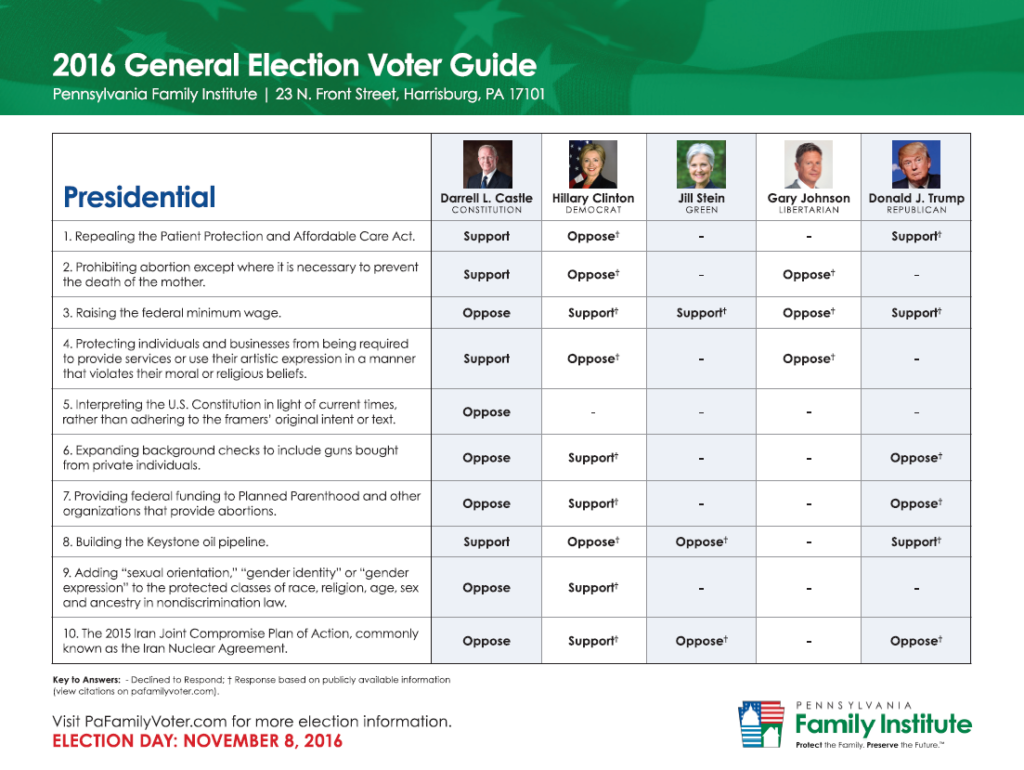 For more insight on each Presidential candidate, visit pafamilyvoter.com/candidates/2016/presidential/president-of-the-united-states
US Senate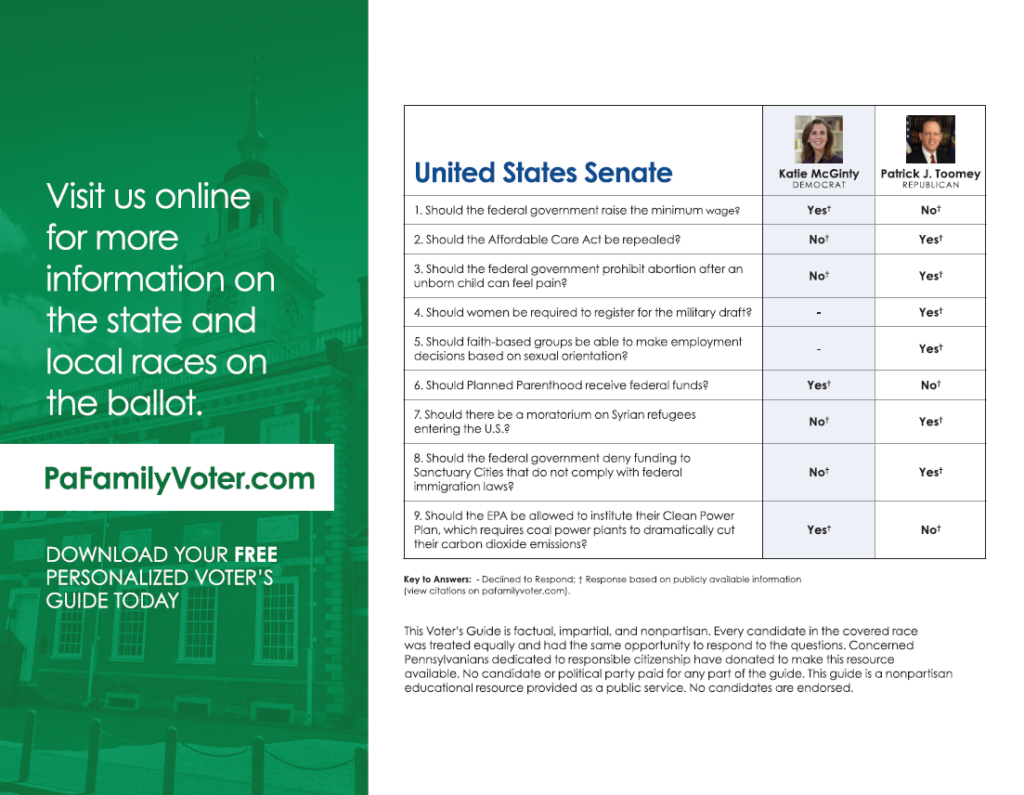 For more insight into these two candidates, visit pafamilyvoter.com/candidates/2016/federal/us-senator
Click here for the two-page .pdf voter guide.
The full Voter's Guide will be released in the next two weeks at PaFamilyVoter.com and, in addition to the Presidential and US Senate race, will cover U.S. House of Representatives, PA Attorney General, PA Auditor General, PA State Treasurer PA State Senate (odd-numbered districts) and PA State House.
Thank you for using and sharing this guide and for voting on Tuesday, November 8th.