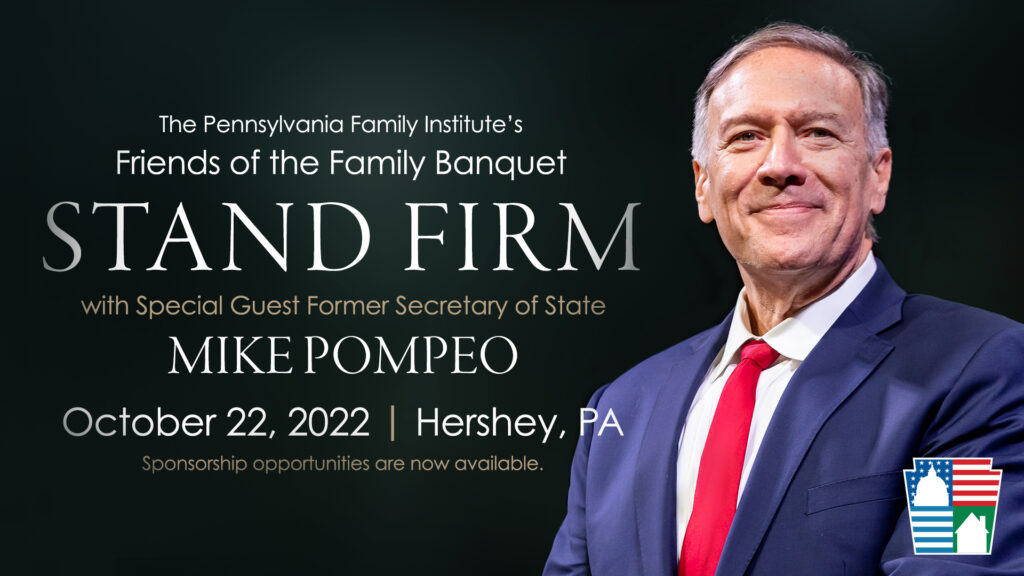 We are excited to announce our annual Friends of the Family Banquet on Saturday, October 22nd at the Hershey Lodge. Our keynote speaker is Mike Pompeo, former Secretary of State in the Trump administration. Below, you can find information on sponsorship opportunities. Availability and seating location is on a first come, first served basis, so sign up today!
Saturday, October 22, 2022
Hershey Lodge | Hershey, PA
5:30 pm Private Sponsors Reception
6:30 pm Dinner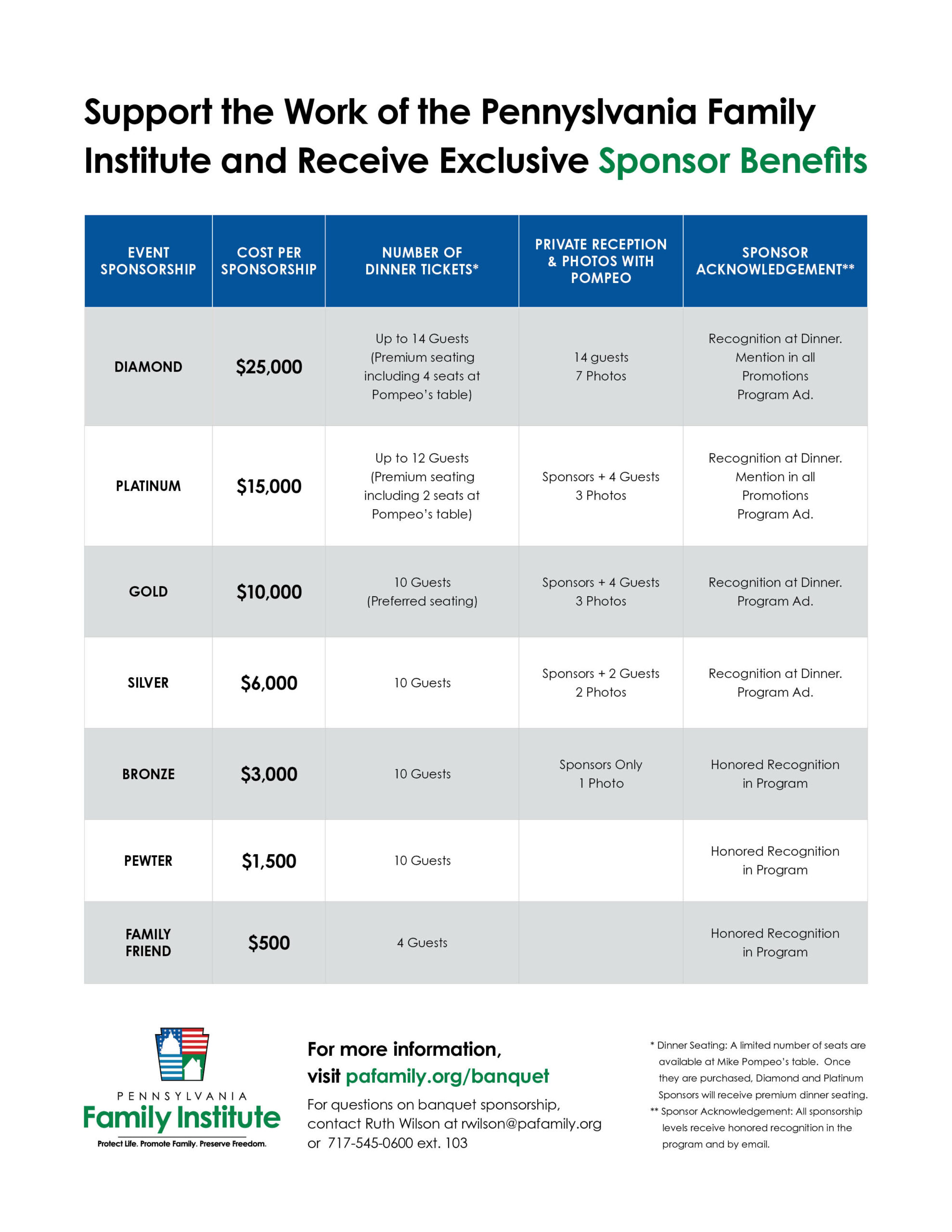 * We are accepting one of the various sponsorship levels for our upcoming Friends of the Family banquet at this time, not individual dinner ticket sales.